Tesla Model S Ultimate Buyers Guide
Last updated 22-May-2023
Tesla are well known for continual change and innovation. Over time, as more cars have become available on the used car market there can be a bewildering choice of cars, all with features littered with acronyms. The promise of software updates suggests all cars are the same, which is not true, coupled with a lot of promises from Tesla which are yet to appear. We help navigate prospective buyers through the buying process with our definitive buyers guide to the Tesla Model S.
Why the Model S?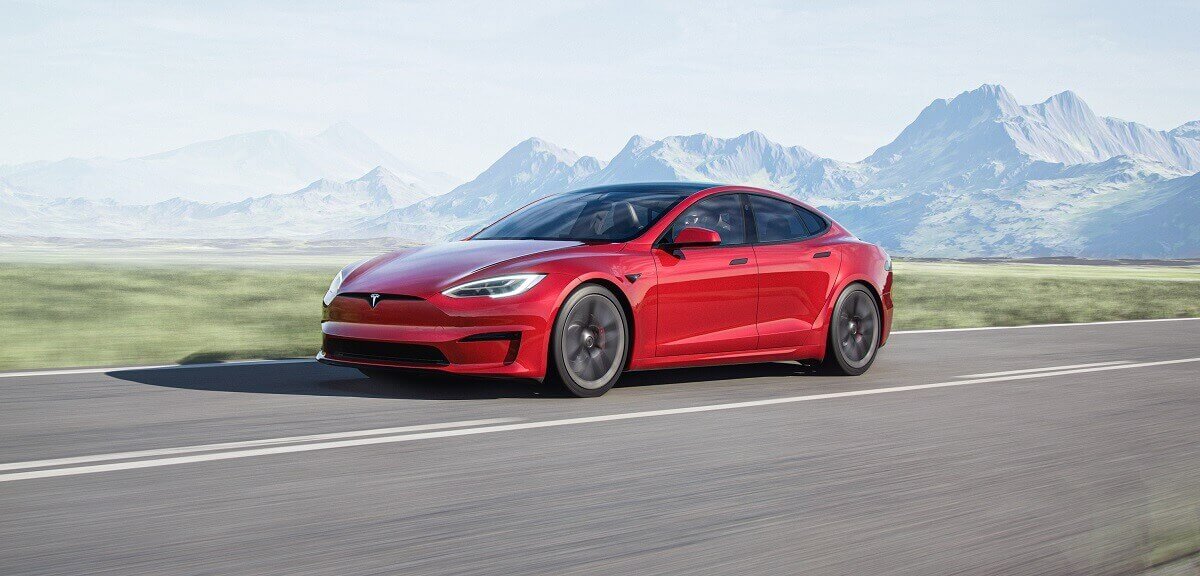 You're probably here because you're interested in the Model S, but it's worth quickly checking that it is the best model for you in the Tesla range. Firstly, if you want a new Model S then it is only available in LHD form, and therefore generally not available in RHD countries. We also have a guide to the Tesla model differences but can summarise the range as follows:
The Model 3 is the entry level 4 door saloon and offers more agility than the Model S. You would choose this if the driving experience was more important than straight line acceleration and interior space. You'd also get a much newer car for the same money.
The Model Y is the entry level mini SUV/Hatch and a great family car with lots of practicality. In many respects the Model Y is the more up to date car but does not look as good as the Model S, and is not as refined. The Model S is a more sedate car albeit with very fast straight-line performance. The interior space for occupants of the Model Y puts it into Model X territory and is the better car for carrying 4 or 5 adults.
The Model X is also a showcase of technology, and makes a statement wherever it goes. It has the most practical seating options carrying up to 7 adults in comfort. You'd pick this if maximum interior space was important especially if wanting to carry more than 4 adults regularly.
Open to other Tesla models?
If one of the other models appeals, check out our buyers guide for that model, this will cover what you need to know about each.
It is also worth browsing the inventory listings as you can easily compare models across the Tesla range within a given price bracket. Our Tesla Worldwide Inventory Search enables you to do just that, listing both new and used cars, and those sold by Tesla and through 3rd parties. We believe this is the only resource in the world that does this.
Other alternatives
The Model S had the top of the EV rung to itself for many years but it has now had some notable competition from Porsche and Audi. While the Model S is larger than both of those models, from a performance and driving pleasure perspective with a luxurious cabin and a depth of engineering both the Taycan and the e-tron GT are alternatives at the $100k+ price point. The Taycan is also available in a variety of form factors including one with mild off-road capability, and/or an estate or shooting brake layout. The preference really comes down to what you value in the car. The Tesla still generally wins on straight-line performance, access to the supercharging network and some quirky features like the yoke steering wheel, but as rewarding drivers cars go, especially in the corners, or the quality of the interior, the others have the edge in our assessment.
Model S naming convention
Tesla have adopted two basic naming conventions over the years for the model variants. The older system used a combination of letters and numbers:
if it starts with a P it's a Performance model with a larger rear motor, i.e., P85, P90D or P100D
The digits are roughly the battery size although not strictly accurate. For instance, an 85 model had a roughly 82kwh battery and with a useable capacity under 80kwh.
If the designation ended in a D it was a dual motor/all-wheel drive car.
You may also see descriptions end in a + (e.g., P85+ or some rare P90+ which are extra performance models of the corresponding P85, or an L such as a P90DL. The L indicates Ludicrous, on the car it is indicated with an underline of the model variant, and many don't bother to show it at all.
The later convention is to simply quote range e.g., Standard Range (equivalent to the 75D), Long Range (100D) or Performance (P100D), although more typically they use "Dual Motor" for the long range and "Dual Motor" for the performance (note the underline). These changes coincided with the Raven models. All Model S under this naming convention are all wheel drive.
Which Model S?
Tesla adopt continual changes to the model, as recently as January 2023 they allowed the option of a round steering wheel and not the yoke on the Model S. We document these in our list of changes to the Model S each year. We feel however there are a number of significant phases of model and we have broken them down into 7 different Model S periods, each with a different range of batteries.
The initial Model S from launch until late 2014 came with no autopilot hardware. These cars are best identified from the dash display which shows a large round speedometer. This model is now getting old and few cars have any warranty. The cars have very limited options regarding updates. While these are the cheapest cars, they have very little in common with the later cars and do not even have any of the safety systems you might expect.
The cars until mid-2016 which had the initial Mobileye autopilot hardware commonly referred to as AP1 and before Tesla facelifted the Model S. These cars have the original oval front but the more recent dash display which adopted a digital speed display and the picture of the car in the centre of the driver's screen. One of the options during this period was Next generation seats made by Ricaro. These seats offered much more lateral support. These cars make good work horses although the warranty limitations may put some people off. The Autopilot software is robust but will not be developed further and cannot be updated.
The Model S was facelifted in 2016 with the most obvious change being the front. There were a number of other detail changes such as a move to LED headlights, the option of a Hepa Filter, a smaller frunk irrespective of whether the car was RWD etc. These improvements were a welcome update. All but a few will now be out of main warranty cover and advances on the Tesla autopilot system now makes the later cars more desirable whereas for a while, the older technology was actually proving more reliable.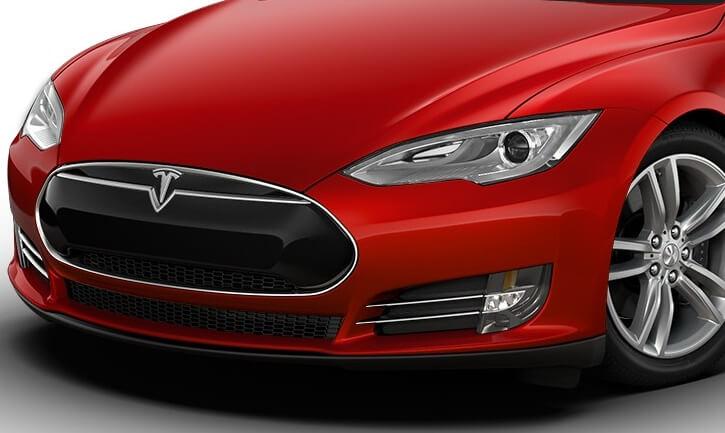 Pre facelift Model S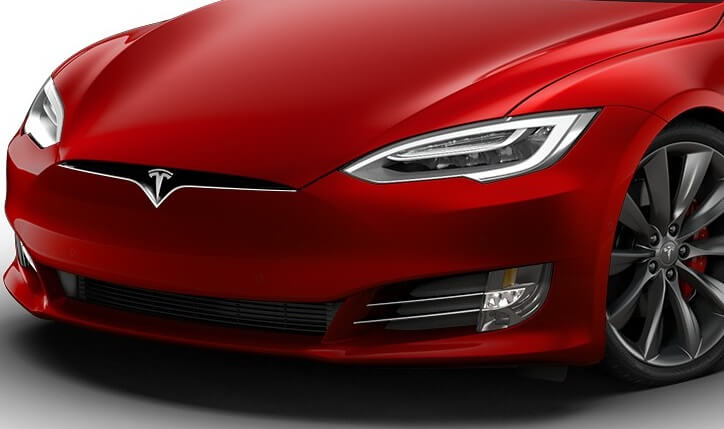 Facelift Model S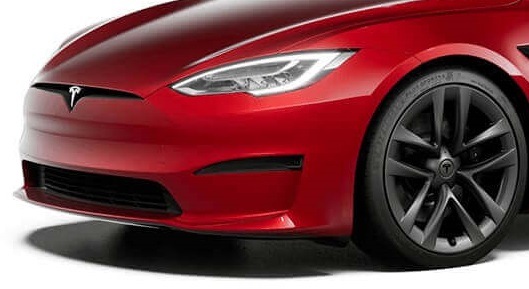 Model S from 2021
In late 2016 Tesla replaced the Mobileye hardware with their own, initially called HW2 and which subsequently went through a number of smaller iterations. Around the same time the 100 kwh battery came out resulting in the P100D and the 100D models. These cars also had a slightly revised interior with new seats.
The cars remained the same other than minor tweaks and software updates until 2018 when the MCU was upgraded. This was significantly quicker in operation and unlocked some capabilities such as sentry mode and dashcam, although these features also improved with the advances in autopilot hardware.
There was one last significant update in 2019 before production eventually stopped in 2020 ahead of the significant 2021 update. Tesla changed the existing smart air suspension to be an improved adaptive suspension system, they changed the motors to include a permanent magnet version which allowed one foot driving. They also switched to calling the models Long Range and Performance. These changes collectively became known as the Raven model. They made a further tweak resulting in the Long Range+.
In 2021 Tesla performed a significant interior update with other changes such as tri-motors with the introduction of the Plaid model. These cars are now becoming increasingly available with deliveries now in North America and Europe, although there will not be a Right-Hand Driver version. Some of the changes have also caused some controversy such as the removal of the stalks and the yoke steering wheel, although even the yoke steering wheel is now an option. The cabin quality does feel a little better, and some of the technology changes are great when stationary (such as the ability to play Steam games on the latest cars), but we still feel the underlying car is showing its age a little. There have been a few exterior tweaks, upgrades to the lights, and native CCS ports in Europe, but from a distance only somebody fairly familiar with Tesla model details would be able to tell a new car from one made as far back as 2018. Availability was initially very extremely limited; however, this has now resolved itself and new inventory is often available in most countries where the car is sold. The cars, while blisteringly fast in a straight line, are not the leap forward in technology that many had hoped for. The batteries cells are the same as before, albeit with new packaging, and the range has not really changed much.
New or used?
This question gets asked in two ways:
Should I buy a used Model S or a new Model 3 for the same sort of money?
Should I buy a new or nearly new Model S?
.
Buying an older Model S is a better proposition now than it was before the MCU recall and option to upgrade. One of the main downsides to Model S cars priced similar to the Model 3 was the reliability and ageing of some of the technology. Owners can now pay for updates to the latest (prior to the 2021 facelift) media screen, and if the car has the Tesla autopilot, to the latest version of that.
The advantages of the Model 3 are largely down to being nimbler to drive, faster supercharging rates and longer warranty. We certainly would not be put off any more with the prospect of an older Model S compared to a newer Model 3 for the same money but we would still want a Model S with full warranty.
Buying new is not an option in a few countries, but with the outgoing version not being on sale since 2020, the used stock in those countries is getting increasingly old. We don't think the changes are substantial enough to justify the new model over the previous one on any other grounds than wanting a younger car or the slightly newer technology.
Battery size and range
After determining the model of car, the battery capacity and therefore range is the next main consideration (accepting exterior and interior colour is personal choice) when looking at older cars. Over the years Tesla have made cars with a wide range of batteries. Early Model S came with batteries as small as 40kwh, in more recent years they have been roughly 75kwh and 100kwh. The larger the battery, the further the car can go on a full charge.
On the Model S, the specification of the car in terms of upgraded HiFi or air suspension does not vary with battery size, although it has varied over time.
The range for a given battery has varies depending on a number of variables. Wheel size has always been a factor, but Tesla have also developed the electric motors to more efficient versions which have added some miles. A similar thing has happened with the performance. We would worry less about these factors other than the later the car, the greater the range is likely to be for a given battery size.
When choosing the battery, the larger the better would normally be our advice as range is king and the larger battery cars usually have better performance and better rapid charging performance. The exception to this is we would take a facelift 75 over a pre-facelift 85, in part because the 85 battery is smaller than the name plate suggests, and secondly the facelift car has a number of advantages. Since the Raven models came out, Tesla do not even offer a choice in battery size, the choice is purely down to Long Range or Performance (now Plaid).
One potential issue buyers need to be aware of in Europe and countries where the NEDC system was used to rate the car range is that the NEDC rating system was extremely optimistic. All EV's including Tesla struggle to meet their rated range except in good weather and steady driving, but the NEDC figures were virtually impossible to reproduce in any situation. When used these cars may still be listed with the rated range under the older NEDC standard, and so comparing them to cars with the more modern WLTP figures such as the Model 3 and Model Y can be very misleading. Plus, the older these cars are, the more battery degradation they may have experienced making the results worse again.
The actual range is subject to a lot of factors including temperature and the type of roads you are driving on. A steady 50mph will be more efficient than driving at 70mph, and also more efficient than a lot of stop-start journeys where the car may cool down or heat up in the sun while stationary, cold weather soak being the worse. You are also unlikely to want to start from 100% and end on 0% and therefore the working range is approximately 80% of the theoretical range.
Model years and Performance
There have been more variants of the Model S than any other Tesla model, with a variety of batteries each with different range and performance figure. Tesla use a hidden model iteration code to denote the differences.
For each variant we have listed the predominant years the cars were being sold. Occasionally Tesla have unsold models which they first register alongside newer models, we have ignored these when this is obvious. Some model codes may only be available in some parts of the world.
MT60R/MT60A Model S 60/60D
Produced: Fremont
From June 2016 used the BTX5, software locked to 60kwh battery
Built in early 2015 until May 2015 in rear wheel form (MT60R)
Built again July 2016 until May 2017 in rear wheel form (MT60R)
Built from June 2016 until May 2017 in dual motor form (MT60A)
RWD : 210 Miles/-km EPA, - Miles/400km NEDC, 0-60 mph 5.5s, 0-100km/h 5.8s, top speed 130mph, 209km/h
AWD : - Miles/-km EPA, - Miles/408km NEDC, 0-60 mph -s, 0-100km/h 5.4s, top speed 130mph, 209km/h
This was one of the early models which was available in both rear wheel and later in all wheel drive, or dual motor, form. The NEDC range was higher in the AWD car as the early cars started to make use of the front motor in an efficiency mode, something that is different today where the RWD cars are more efficient because of less eight and a different choice of battery.
MT70R/MT70A Model S 70/70D
Produced: Fremont
BT70 70kwh battery (a few were BTX5 batteries)
Built from 2015 until July 2016 in both rear wheel (MT70R) and Dual Motor (MT70A) form
RWD : 234 Miles/-km EPA, - Miles/-km NEDC, 0-60 mph 5.5s, 0-100km/h -s, 140mph, -km/h
AWD : 240 Miles/-km EPA, - Miles/-km NEDC, 0-60 mph 5.2s, 0-100km/h -s, 140mph, -km/h
This was one of the early models which was available in both rear wheel and all-wheel drive, or dual motor, form. The NEDC range was higher in the AWD car as the early cars started to make use of the front motor in an efficiency mode, something that is different today where the RWD cars are more efficient because of less eight and a different choice of battery.
MT75R/MT75A Model S 75/75D
Produced: Fremont
BTX5 75kwh battery
Built from April 2016 until Dec 2017 in rear wheel (MT75R) form
Built from April 2016 until Feb 2019 in Dual Motor (MT75A) form
RWD : 249 Miles/401km EPA, 298 Miles/480km NEDC, 0-60 mph 5.5s, 0-100km/h 5.8s, 140mph, 225km/h
AWD : 259 Miles/417km EPA, 304 Miles/490km NEDC, 0-60 mph 4.2s, 0-100km/h 4.4s, 140mph, 225km/h
This was the entry model for many years, although available in a software locked 60 form which many eventually paid to upgrade from. Only some of the 75D cars could be later "uncorked" for extra performance. Tesla initially said only a limited number of cars could be uncorked, although over time the limitations were slowly dropped and many 75Ds have been uncorked since, something Tesla did at the time for free.
MTS01 Model S Standard Range AWD
Produced: Fremont
BTX5 75kwh battery
Built from April 2019 until Oct 2019 and only in dual motor form
285 Miles/460km EPA, 280 Miles/450km WLTP, 0-60 mph 4s, 0-100km/h 4.2s, 140mph, 225km/h
This took over from the 75D and was associated with the change to the naming convention to become the Standard Range. This was also around the time the Raven models were introduced.
MT85S Model S P85
Produced: Fremont
BT85 85kwh battery (although the battery capacity was more like 82kwh)
Built until late 2014 in rear-wheel-drive form
265 Miles/427km EPA, - Miles/502km NEDC, 0-60 mph 4.4s, 0-100km/h 4.6s, 155mph, 249km/h
This was one of the earliest Model S cars, all of which were in rear-wheel-drive form only. The P stood for performance, although there was also a P85+ model which had even better performance. These cars had the larger rear motor which was later used in the P85D, P90D and P100D.
MT85R/MT85A Model S 85/85D
Produced: Fremont
BT85 85kwh battery (although the battery capacity was more like 82kwh)
Built until March 2016 in rear-wheel-drive form
Built from 2014 until Mar 2016 in rear-wheel-drive form
Built from Jan 2015 until April 2016 in all wheel drive form
RWD form: 265 Miles/427km EPA, - Miles/502km NEDC, 0-60 mph 5.4s, 0-100km/h 5.6s, 140mph, 225km/h
AWD form: 270 Miles/-km EPA, - Miles/-km NEDC, 0-60 mph 4.2s, 0-100km/h -s, 155mph, 249km/h
This was one of the early Model S cars during its early growth phase. It was available in both rear wheel drive form, plus the first of the dual motor cars. A Performance model was also introduced which we list separately.
MT85P Model S P85D
Produced: Fremont
BT85 85kwh battery
Built from Jan 2015 until March 2016 in all wheel drive form
253 Miles/-km EPA, - Miles/-km NEDC, 0-60 mph 3.2s, 0-100km/h -s, 155mph, 249km/h
This was the first Dual motor performance car. It later had the option for ludicrous although this was a retrofit as the model had evolved into the P90D by then.
MT90R/MT90A Model S 90/90D
Produced: Fremont
BTX4 90kwh battery (although the battery capacity was less than this at nearer 86kwh)
Built until March 2016 in rear-wheel-drive form
Built from Aug 2015 until Jan 2016 in rear-wheel-drive form and fairly rare.
Built from July 2016 until Sept 2017 in all wheel drive form
AWD form: 294 Miles/473km EPA, 346 Miles/557km NEDC, 0-60 mph 4.2s, 0-100km/h 4.4s, 155mph, 249km/h
This model was pretty much the 85 version but with a change to the battery cells which allowed for a slightly higher capacity. Initially it was a cost option upgrade to the 85 version which results in a period of time where both models were available, although eventually the 85 was dropped from the range. The model also spans the facelift in 2016. |Early batteries were said to have poor early degradation, although over time the batteries were tweaked and the issue was resolved, so be mindful when buying an early 90 unless the battery has been replaced under warranty.
MT90P/MT90L Model S P90D/P90DL
Produced: Fremont
BTX4 90kwh battery
P90D was built from Aug 2015 until Dec 2016
P90DL was built from Aug 2015 until Dec 2016
P90D: 270 Miles/-km EPA, - Miles/509km NEDC, 0-60 mph 3s, 0-100km/h 3.2s, 155mph, 249km/h
P90DL: 270 Miles/-km EPA, - Miles/509km NEDC, 0-60 mph 2.6s, 0-100km/h -s, 155mph, 249km/h
This was the successor to the P85D and had the option to have ludicrous, designated by an L at the end of the model name and an underline on the model name graphics on the car. The cost of ludicrous was quite steep and as a result there are many cars of both P90D and P90DL out there. Ludicrous was enabled by a change to the battery fuse which allowed higher current bursts, the cars were otherwise the same. The model was eventually superseded by the P100D
MT10A Model S 100D
Produced: Fremont
BTX6 100kwh battery
Built from Feb 2017 until Jun 2019
335 Miles/539km EPA, 393 Miles/632km NEDC, 0-60 mph 4.1s, 0-100km/h 4.3s, 155mph, 249km/h
This was the successor to the 90D and while the name suggests only a 10% increase in range over the 90D, in practice the 90D was a smaller battery with a useable capacity of circa 80kwh resulting in the difference being more like 20% more.
MTS03 Model S Long Range
Produced: Fremont
BTX6 100kwh battery
Built from April 2019 until Feb 2020
373 Miles/600km EPA, 379 Miles/610km WLTP, 0-60 mph 3.7s, 0-100km/h 3.8s, 155mph, 250km/h
Tesla bought in a number of changes with the switch to the Raven models including changes to more efficient motors.
MTS05 Model S Long Range+
Produced: Fremont
BTX9 100kwh battery
Built from Nov 2019 until Aug 2020 for NA
Built from Jan 2020 until Aug 2020 for Europe and APAC (although the odd car before then has been seen)
402 Miles/647km EPA, 379 Miles/610km WLTP, 0-60 mph 3.7s, 0-100km/h 3.8s, 155mph, 250km/h
Tesla introduced a LR+ model. There are overlapping build dates with MTS03 in most regions so it is difficult to determine exactly which car is which without looking at the battery code.
MTS07 Model S Long Range+
Produced: Fremont
BTXA 100kwh battery
Built from June 2020 until December 2020 for NA
Virtually no cars went to Europe or APAC of this type.
402 Miles/647km EPA, 379 Miles/610km WLTP, 0-60 mph 3.7s, 0-100km/h 3.8s, 155mph, 250km/h
This is largely the same as MTS05 except for the change to the battery pack for the NA market. The capacity is the same on both the MTS05 and BTX9 but the cooling appears to have been improved allowing for higher charge speeds.
MTS10 Model S Long Range
Produced: Fremont
BTXB 100kwh battery
Built from May 2021 as part of the 2021+ facelift
375 Miles/-km EPA, 405 Miles/634 km WLTP, 0-60 mph 3.1s, 0-100km/h 3.2s, 155mph, 250km/h
This is 2021 facelift car which was initially only sold in the US before going to Europe in late 2022.
MT10P Model S P100D (without ludicrous)
Produced: Fremont
BTX6 100kwh battery
The majority were built in late 2016 although the odd car has been seen in 2019.
315 Miles/507km EPA, - Miles/-km WLTP, 0-60 mph 3s, 0-100km/h -s, 155mph, 250km/h
When the P100D took over from the P90D, ludicrous was still an option although many buyers took it. It became standard fit in most markets for most of the time, although has been made optional for short period to reduce prices, not that many took up the option. It is fairly rare to find a P100D car without ludicrous today.
MT10L Model S P100D with ludicrous
Produced: Fremont
BTX6 100kwh battery
Built from Sept 2016 through to June 2019.
315 Miles/507km EPA, 381 Miles/613km NEDC, 0-60 mph 2.4s, 0-100km/h 2.6s, 155mph, 250km/h
This is essentially the same car as MT10P only without Ludicrous been activated. Ludicrous became standard for most of the cars life. The performance gain over the non-ludicrous car was approximately half a second to 60 mph.
MTS04 Model S Performance
Produced: Fremont
BTX6 100kwh battery
Built from April 2019 through to Feb 2020.
348 Miles/560km EPA, - Miles/593km WLTP, 0-60 mph 2.3s, 0-100km/h 2.5s, 163mph, 261km/h
This is start of efficiency gains that Tesla made with the motors and the switch to the Raven suspension.
MTS06 Model S Performance
Produced: Fremont
BTX6 100kwh battery made from Jul 2019 until Oct 2019 for NA only
BTX9 100kwh battery made from Nov 2019
328 Miles/-km EPA, 368 Miles/-km WLTP, 0-60 mph 2.3s, 0-100km/h 2.5s, 163mph, 261km/h
This is an iteration of the MS Performance which quickly changed to the BTX9 battery.
MTS08 Model S Performance
Produced: Fremont
BTXA 100kwh battery
Built from Sept 2020 until Dec 2020
334 Miles/-km EPA, 396 Miles/-km WLTP, 0-60 mph 2.3s, 0-100km/h 2.5s,163mph, 261km/h
This is another iteration of the MS Performance which used the BTXA battery. This was the last of the pre 2021 facelift cars.
MTS11 Model S Plaid
Produced: Fremont
BTXB 100kwh battery
Built from Jan 2021 and still in production
348 Miles/-km EPA, 390 Miles/600km WLTP, 0-60 mph 1.99s, 0-100km/h 2.1s, 200mph, 322km/h
This is the 2021 facelift car which started in North America and then became available in Europe and other countries from late 2022.
Autopilot
Except for very early Model S cars from before September 2014, all Tesla's have come with some form of Autopilot hardware. The main change between the 2 systems occurred in October 2016 when Tesla stopped using the Mobileye system and started using their own.
You can see the detailed autopilot differences here but in summary, the earlier Autopilot has reached the end of what it can do, whereas the Tesla system is still being developed and has the potential, according to Tesla, to develop into full self-driving capability.
Side repeater of Teslas with AP1 hardware and before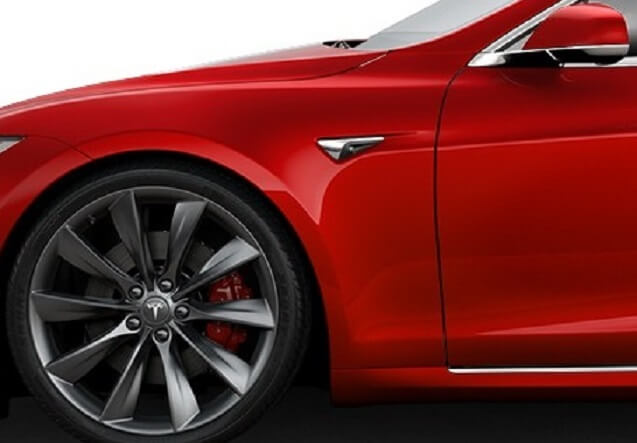 Side repeater of Teslas with AP2 hardware and later
Historically much has been discussed about the features the different versions of hardware offer, but we believe it comes down to 2 separate questions.
Which physical hardware, Mobileye or Tesla?

The former is usually cheaper than the latter, partly because the cars are older, but on cars built around the cut over date it can be consideration. Even though Tesla have a number of versions of their own hardware these can be upgraded. The MCU also plays a part on the features with the Tesla hardware and this can now be upgraded for approx. $1500/£1400 and if the car has the Tesla autopilot hardware, this hardware will typically be updated at the same time. This only applies to earlier MS and MX cars. As a side note, on private sales, cars with the Mobileye hardware typically have free supercharging, whereas it is a fairly small window where cars with the Tesla system have it. We have a guide on free supercharging if this is important to you.

What level of autopilot?

Features, especially if using the Tesla hardware, vary depending on the version of hardware and the level of Autopilot optioned on the car. Our guide above covers what you get at each level and as they are typically only software updates, you can pay to move between basic Autopilot, Enhanced Autopilot if offered, and full self-driving. As a quick summary, early cars had AP1 and this is a pretty robust system and well worth it. For cars after this, using the Tesla hardware, EAP was the entry level option at and still worth having although its value compared to AP1 isn't as good. FSD is however hard to justify at the moment, especially on cars with the MCU1. There is a pilot int he US which starts to show the capabilities of FSD, but we also suspect much of this will be reflected in EAP eventually.
When looking at used cars, if you want Full Self driving capability it may be better value to find a car with that level of option already purchased as used prices do not reflect the purchase price of the option. However, if you find an otherwise perfect car at the right price it may be an option to pay for the upgrade after purchase.
There is a simple visual way to tell if the car has the Tesla Autopilot system or not and that is looking at the side repeaters on the front wing. If they have a camera built in, they use the Tesla system, if they just show a Tesla logo, they are the older system.
If you have access to the car, or the seller has provided suitable screenshots then you can also refer to our guide to what options and hardware a Tesla has fitted..
Tesla Autopilot hardware versions
Tesla have release 4 different hardware configurations, excluding the removal of components. Each version has incrementally got better with better cameras, more powerful processing and changes to the radar. The later the version, the better is the general rule.
The build dates when these changed are as follows (note the build date is not the registration date, and there can be several months between build date and registration date, especially outside the US):
HW2 started in October 2016 and ran until the end of Aug 2017
HW2.5 started near the end of August 2017 and ran until near the end August 2019
HW3 started near the end of August 2019 until the end of 2022 for NA markets
HW3 started near the end of August 2019 until mid Nov 2022 for Europe markets
HW4 started near the end of 2022
It should be noted that cars can be upgraded from HW2 and HW2.5 to HW3 so you may find cars built before the HW3 production dates which now have HW3. At present Tesla advise that cars cannot be updated to HW4.
When did Autopilot HW4 start being delivered?
Tesla changed the Model S and Model X autopilot hardware to HW4 at the end of 2022. The changes incldued higher definition cameras and a new radar although it is not clear how much of the new hardware was used by the autopilot hardware. Tesla have said that HW4 cars will be better than HW3 in the fullness of time, but that HW3 is still capable of achieving FSD.
On the Model S, the change over date is slightly different for North America and European build cars.
HW4 build started in January 2023 for NA markets
HW4 build started in mid December 2022 for Europe markets
The cut over to HW4 was around VIN 501000 to 502000.
Options and upgrades
From when the model S was launched up until around 2018 there many options available on the Model S. Some of these options became standard fit over time, others were dropped all together. We highlight the main ones:
Alloy wheels

Simply put, where there is a choice, larger wheels tend to look better, but are more prone to accident damage and reduce range. The Arachnid wheels were referral gifts and are better than the regular 21" wheels that could be optioned.

Model S roof

There have been a number of different car roofs on the Model S. Early metal roof cars were in body colour with a short period where black could be specified. A glass opening sunroof was available for many years, and now the roof is all glass but not opening. The sunroof is a popular option for many although care needs to be taken on older cars as the drains can become blocked and the roof leak.

HiFi, cold weather and air suspension

On earlier MS, a HiFi upgrade was an option before it became standard fit. The sound was a marked improvement over the standard fit version.

The same is true for the air suspension although some prefer coil suspension given its simplicity and the ride is comparable. The cold weather pack added heated rear seats, a heated steering wheel in most cases, and a heating element under the windscreen wipers. We provide a guide below to find out what is fitted to a specific car.

7 Seat

Until around 2017 Tesla offered a 7-seat option with 2 rear facing seats in the trunk. These were only really suitable for children; the option was eventually dropped.

Executive rear seats

Some of the earliest cars could be optioned with executive rear seats. These were essentially two proper seats with a centre console but they could not be folded meaning the boot was fixed. They are more comfortable than the bench rear seat, but from a practicality stand point they are best avoided by most.

Ludicrous

The early P85D and P90D cars came with an Insane mode, these cars were limited by the battery output. Tesla developed a higher current fuse for the battery and this could be retrofitted to their P85D or optioned on the P90D. The P100D and later Performance have typically been sold with Ludicrous as standard, however this has not always been the case so it is worth checking. The easiest way is to look for the underline of the model variant name.

If you are looking at P90D and above, we strongly recommend ludicrous as the car offers only marginal performance benefits over the none P models without, especially once above 30 mph where the battery typically becomes the limiting factor.

Premium interior

A premium interior was an option on early cars. The benefits changed subtly over time but included the ability to select the headlining colour, powered trunk, front fog/cornering lights, extra chrome details, and more leather on the interior. There was also a textured dash accent. Some of these extras disappeared with the first facelift, and others became standard before the option was eventually dropped.

Tow hook/bar

The pre 2021 Model S was not approved for towing. Some owners added aftermarket tow hook/bar but these should be treated cautiously as the car may have been damaged in the process. There is a rumour that Tesla will allow a Tow bar to be fitted but there is no clear evidence of this from Tesla.

CCS upgrade

Cars built before 2019 in certain counties (primarily Europe) did not have the capability to charge on the CCS rapid chargers. This can be retrofit by Tesla relatively cheaply but many cars will already have it and it is worth looking for. The retrofit requires the addition of some hardware, you cannot just buy the plastic adaptor. If buying a car with the CCS adaption, ensure the car is supplied with the physical adapter as buying one after the event is almost as expensive as the retrofit.

MCU upgrade

Cars built before mid-2018 were equipped with MCU1. This can be upgraded by Tesla which will offer better performance and depending on other hardware more features. Cars with the upgrade are more desirable although check whether the radio module was added and whether that matters to you (the upgrade otherwise removed the radio.
What features does the car have?
To find out autopilot hardware, suspension, premium audio, cold weather pack etc, you need access to the car and follow this guide to find out what hardware versions a Tesla has. Many dealers are now including the required pictures in their adverts and those that do, clearly understand the cars.
Free Supercharging
All Tesla's except a very small number of MS60s from 2014 had supercharging enabled. This was unlimited for the life of the car until the mid-April 2017 where it only the first owners had free supercharging and eventually the benefit being dropped altogether.
Matters changed again in July 2019 where cars which previously had supercharging for the life of the car have had the free supercharging benefit revoked when passing through Tesla's hands, i.e., taken in as part exchange, or returned at the end of a finance agreement, even if Tesla then sell the car into the trade. You now need to check the car regardless as the car may have been sold by Tesla as a used car in the past and had this happen to it.
Key issues
Below is what appears to be a lot of potential issues with the cars. Owners of cars, especially as they get older or reach higher miles should expect the need to perform routine maintenance or have to fix some common failures. Tesla parts can be expensive, but increasingly third part solutions are cropping up to solve the problem more cost effectively.
Battery

A large number of the earlier 85 batteries have had significant issues with Tesla reducing the available capacity and maximum charge rate. While this is still an issue, Tesla have started to roll back some of the restrictions improving the performance.

The 90-battery pack, especially the early ones, were also known for early degradation which was higher than normal and almost reverted these models to the capacity of an 85. They also suffered from some supercharging throttling. Not all 90 batteries were affected by this, and by the time the facelift MS came out and the MX was launched, the issues had been resolved. Be mindful especially on pre-facelift cars although a 90 battery is still generally better than an 85.

MCU Memory failures

The large central screen on is called the media control unit or MCU for short. The US NHTSA have made Tesla recall them and while some cars may still be prefix, any issues would be covered by Tesla. The fix is to replace the memory board in the MCU with a larger capacity board and with better quality memory. Owners can also purchase a MCU upgrade to a much more powerful system.

Yellow banding on the edge of the MCU

The MCU memory issue is not the only issue with the MCU. A very common problem is the appearance of a yellow band around the edge of the screen. It's caused by the glue behind the screen failing and while the screen will require replacing, it still generally functions ok. Tesla originally replaced the screens but found these developed the fault again. They now have a technique with a UV light which manages to change the colour back with reasonable which seems to be generally working well.

Heating element failures

Quite a few owners report the heating matrix failing. They hear a loud pop in the cabin and the heating then stops working. It's such a common issue with Tesla cars, more so with the MX but still a problem with the MS. Tesla is not accepting this is a design defect and if the failure occurs out of warranty, they will charge you for the fix. Prices are over $1000/£1000

Door handles

Model S door handles have been a long-term irritant for owners with some owners having had the door handles replaced multiple times. They typically fail in one of 3 ways. They either fail to present, fail to return or when pulled, fail to open the door. Tesla have recognised the issue and have revised the part multiple times. The problem is so prolific, we've created a guide to the Tesla Model S door handle detailing the different failures and listing what parts you need to repair the door handle.

Tesla refuse however to acknowledge the part is a design defect and should be either recalled or replaced even when out of warranty.

Suspension issues

Tesla cars are heavy and the suspension can take some punishment. Failures can occur when under full lock reversing, failure after hitting hit a moderate pothole, and even under hard braking. Issues are not that common but routine inspection of the suspension is advisable.

Drive shafts and vibration at speed

The front drive shafts can cause vibration under hard acceleration and may need changing. You may also get vibration at speed which could be the drive shafts or a problem with the front air dam which controls airflow to the battery radiator.

Water in the lights

This is a common issue with led lights. Moisture gets in, accumulates and then fails especially is the drainage holes become blocked. Mild condensation is to be expected due to environmental factors but if water is visible beyond a quarter of the height, then it's clearly not draining and is an issue.

Daytime running light (DRL) strip failure

The headlights have a strip of light called daytime running lights which remains on all the time. These can fail and the whole unit will require replacement. Outside warranty this is a $1000/£1000+ fix.

Cinch motor/trunk neither open nor closed

The Model S trunk and can fail and be neither open or be fully closed and the car becomes difficult to lock. The part is a Mercedes part and readily available but repair takes some effort by a mechanic. To lock the car until repaired, simply lock the car from the driver's seat with the driver's door open via the big screen (click on the padlock) and then get out and shut the door.

Sticking steering rack

The steering has a universal joint that can seize up making the steering feel very strange/stiff in places and reduces the self-centring nature of the steering. Out of warranty or as routine maintenance, simply get the universal joint cleaned and lubricated by a mechanic.

Reversing camera

Model S reversing camera on the trunk can fail due to water ingress. The housing starts to corrode first which can cause water to leak, and if the housing bezel that retains the lens fails, the lens will fall away exposing the electrics. In the event of failure, the whole camera unit needs replacing and over $500.
Warranty
Model S cars come with 2 manufacturer warranties.
One covers the battery and motor and was originally for 8 years and unlimited miles, changing at the beginning of 2020 to be a mileage limited warranty. The original warranty had no performance guarantee as was effectively a failure warranty, whereas the replacement warranty for cars from 2020 offered a maximum degradation threshold.
The second warranty is the general car warranty for everything else. This lasts for 4 years or 50k miles, which comes sooner.
Tesla also offered a used car warranty of 4 years, 50k miles warranty or 2 years up to 100k miles in total depending on whether the car was under or over 50k miles. Some used cars may still have the some of this warranty remaining. For more recent purchases Tesla have changed their used car warranty top one extra year after the current warranty expires.
What would we buy used?
The preface lift cars are starting to look dated and even the battery warranty is now close to ending. We would look at facelift cars and would now prefer a car with the Tesla Autopilot hardware and ideally either EAP or FSD activated.
Free supercharging has been a desirable feature but this is becoming increasingly hard to find on cars with the any of the more recent features and battery and motor warranty will only have a short time remaining. Any savings from free supercharging could easily be wiped out with a repair bill.
The MCU can be updated for around $1900/£1700 to the later spec (although not the 2021 facelift spec) and these cars only really fall behind the last of the pre 2021 updates with the lack of 1 foot braking and the latest adaptive air suspension. That said, these pre raven cars are also falling out of bumper-to-bumper warranty and a big bill could be around the corner.
As a result, we feel the raven cars are a good choice, or if you want the latest, then a 2021 facelift model. We don't feel going much older is worthwhile as you would be better spending your money on a more recent Model 3 or Model Y.
You check the whole market and compare prices between models on our Inventory listings.