Tesla Model Y Buyers Guide
Last updated 09-Jan-2022
The Tesla Model Y has been available since 2020 and only in America including the USA, Canada and Mexico until now (May 2021). While it has not been out long, there are an ioncreasing amount of used cars available for purchase as well as well as new inventory. We run through the history, albeit short, the options, what we think are the common issues and make some suggestions on what to buy.
Why the Model Y?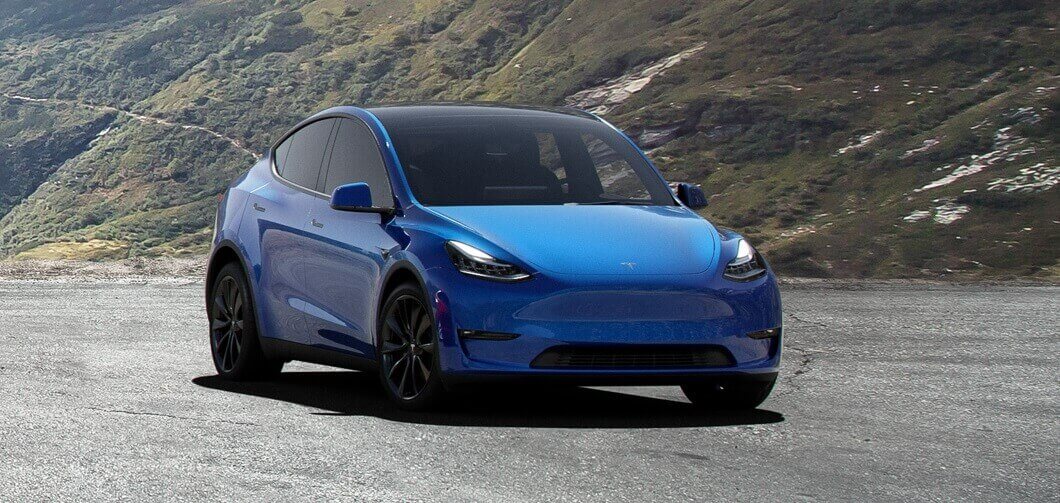 You may already know the Model Y is the car you want, and we have a guide to the Tesla model differences. It is worth reflecting briefly on the other choices for similar money. The main alternative to the Model Y is the Model X for practicality. These are larger and more premium and while even an early Model X is likely to be more expensive than a Model Y to buy, we think the depreciation on the Model Y is likely to mean it costs less over time. The Model 3 is the other alternative on price, and even the Model S could be a viable alternative. In many regards, the Model Y is the fusion of all those other cars rolled into one.
Alternatives
The Model Y is in the hottest segment of all EVs, the compact SUV, and as such has the most competition. Which you chose really depends on what you value most. There are cheaper but less capable cars such as the ID3, Enyaq and MG, and around the same price cars such as the the ID4, Ioniq 5, EV6 and even cars such as the BMW i3x are all very credible cars. The Model Y is expensive to us for what you get, but if range is king in your book then it wins, although for those that rarely need to rapid charge away from home, the others all have some compelling benefits.
New or used?
The Model Y is widely available as new, nearly new or used cars, and we've a guide to saving money buying a Tesla which covers the different choices in more detail. The key differences in summary however are:
Buying new means you get a factory fresh car and the latest updates.
New ex-demo cars. Tesla often sells it's ex demo cars as New, these cars are typically slightly older models and may be the previous model year. These still offer good value with fresh warranty and usually have a reasonable discount over brand new.
Tesla CPO/Used. Tesla don't like to call it CPO but to all intents and purposes it is. You can't see the car before purchase, and the sales process can take a while, but you get an extra years warranty. The prices can often be very competitive. We have a guide on buying a used car from Tesla
Buying from a dealer. Very similar to buying any other car but many dealers have no idea what they are selling and list the cars very badly. We've guides mentioned below which help you determine what features a car has.
Private sale. This can be a good option especially if buying a one owner car that's under 2 years old. The car will typically have warranty unless mileage exempt and the owner will be knowledgeable and very likely willing to offer great advice.
History of changes
While the Model Y is still relatively new there have been a number of changes. The two main areas are the battery which has seen some small capacity upgrades and the MCU (media control unit) which from late 2021/early 2022 has started to shipped with the later Ryzen processor as used in the 2021 Model S. This does not seem to be consistent from country to country but finding cars with the later processor will help future proof the car going forward.
For a full list of the changes and in which year see our guide to Tesla model history and changes over time.
Battery size and range
The Model Y comes in Standard Range RWD, Long Range AWD and Performance AWD although the Standard Range has now been dropped as a new order. For most buyers the choice really is the Long Range unless they want the marginally better performance of the Performance model.
The Model Y is one of the more efficient EVs you can buy, but that efficiency also means any changes in inefficiency can be magnified. The WLTP and EPA test results are also fairly limited in what they tell you as the weather, driving style and speed can all cause significant fluctuations in the available range. In cold weather energy is required to heat the cabin and the car efficiency is reduced as the battery warms up, the smaller the battery the larger the proportion of available energy goes to heating, as a result stop start journeys in winter are worse than a single continual drive, and we've a page dedicated to cold weather driving to provide tips on how to improve range. Our rule of thumb is in winter, the cars can do approximately 80% of the rated range, but you should also allow a 10-20% buffer to reach a working range as you will neither want to regularily charge to 100% or finish the journey with less than 10%.
Battery codes
Tesla use 2 different conventions for naming batteries. In the car configuration which you can sometimes access through MyTesla and can see when looking at inventory cars they use a code such as BT37, whereas on formal import paperwork they use a code such as EC5D. Websites like TMC often discuss the batteries using the EC5D type codes but potential buyers then have difficulty matching that to inventory in their region as Tesla don't use these codes in their inventory listings. The table below helps match one to the other:

Standard Range+ when it was available

BT37 which is the E3D and E3CD made by Panasonic
BT38 which is the E5D and E5CD made by LG
BT42 which is the E3LD made by Panasonic
Each Tesla has a model code which is a combination of various factors including the battery. There are a surprising number of permutations which list int he table below. This is important the model code is relatively easy to find in MyTesla just by looking at the image link of the car. From this model code you then determine the battery code and using the table above the alternative battery code if you so wish.
Model codes
Tesla give each model an internal code which changes when updates to the battery or motors occur or when changes such as the addition of a heat pump can make a material difference. We have covered elsewhere how you find your version number but for the Model Y these all start MTYxx. We list the versions, the battery code, and the key performance data.
Model Code
Years sold
Range
Acceleration
Top Speed
MTY01 (SR+)
BT41 Fremont
2021-
244 Miles/393km EPA
0-60 mph 5.3s
0-100km/h 5.3s
135mph
217km/h
MTY03 (LR AWD)
BT37 Fremont
2020-
326 Miles/525km EPA
0-60 mph 4.8s
0-100km/h 5.0s
135mph
217km/h
MTY06 (LR AWD)
BT42 Fremont
2021-
326 Miles/525km EPA
0-60 mph 4.8s
0-100km/h 5.0s
135mph
217km/h
MTY07 (LR AWD)
BT38 China
2021-
- Miles/507km EPA
0-100km/h 5.0s
217km/h
MTY11 (LR AWD)
BT42 Fremont
2021-
314 Miles/-km EPA
0-60 mph 4.8s
135mph
MTY04 (Performance)
BT37 Fremont
BT38 China
2020-
291 Miles/468km EPA
0-60 mph 3.5s
0-100km/h 3.6s
155mph
250km/h
MTY05 (Performance)
BT42 Fremont
2021-
303 Miles/488km EPA
0-60 mph 3.5s
0-100km/h 3.7s
155mph
250km/h
It is worth noting that Tesla list performance model specifications with 1 foot roll out. This reduces the time by approx 0.2s, so this should be added to the 0-60 times to get a comparable time to those of the other models.
Autopilot
All Model Y cars come with Autopilot hardware so the only material choice is the software level installed. Autopilot is standard on most, we feel paying a little extra for Enhanced Autopilot or Full Self driving is worthwhile with Enhanced Autopilot as an after purchase option a sensible option if you can make use of the features. Our estimation is FSD adds about 5-7% to the value of a car, so if you are looking at a car with FSD and one without, expect to pay about $3k more. We don't feel the $10k/£8k asking price from Tesla is ever reflected in used car prices.
Options
The model Y is fairly light on options besides colour and interior. There are however a few to look out for:
Option List
Alloy wheels

The Long Range has almost always had a choice of wheel size, and more recently so has the SR+. Larger wheels tend to look better, but are more prone to accident damage and reduce range. The standard SR+ and LR wheels are often seen without the wheel covering which makes them look like significantly different but they are in fact the same wheel.

Tow bar/hook

All but the Performance model can be specified with a tow bar/hook. The towing capacity is not that great but many find it a useful addition.

Acceleration boost

You may see Long Range cars advertised with an Acceleration boost. This is a software option and can be purchased for LR cars and would be activated by an over the air update.

Homelink Garage door opener

Some early cars had this as standard but it can be purchased after sale and fitted by Tesla.

Rear heated seats

These are standard on the Long Range and Performance but heated seats are fitted to all cars irrespectively. To activate them on cars without them enabled, they can be purchased and activated over the air.

7 seat option

Some of the Model Y now have the option of 7 seats, although the practical use of these is limited to relatively small people.
What features does the car have?
To find out what is activated in the car follow this guide on how to find out what hardware versions a Tesla has. Many dealers are now including the required pictures in their adverts and those that do, clearly understand the cars.
Free Supercharging
No Model Y came with unlimited free supercharging for the life of the car. Tesla have however offered a year free supercharging to cars delivered at the end of 2020. It is not clear if this is transferable to new owners within the year, generally speaking since 2017 any free supercharging given to new car buyers has not been transferable..
Key issues
The Model Y was a new platform and Tesla seem to have learnt from a number of the previous issues, however they have also introduced some new ones. Most of the issues are factory issues and not ones that develop over time so the owner or a good condition car is likely to run into fewer problems over time, however getting a car in good condition can be harder than it should be because of Tesla's stance.
General panel alignment

There are fairly significant and widespread alignment issues with the trunk, frunk, doors and even fixed panels which Tesla dismiss as within tolerance. Some owners have taken to adjusting panels themselves, especially frunk and trunk to get an even panel gap on each side as optically the car can look twisted. The rear passenger doors can also be slightly prominent compared to the front doors which makes them exposed to stone chips. You need to check along the length of any join as they may be accurate at one end and out at the other.

Paint

The paint is thin on the Model Y in part because production has been constrained by the paint shop. The paint can also suffer from run marks and sanding marks and a number of car detailers refuse to touch Model Y cars if following an inspection they are concerned. Some have reported that paint simply lifts off when using masking tape, trying to remove a paint protection film or even a slightly enthusiastic use of a jet wash.

Water in lights.

Cars with LED lights tend to suffer in general with condensation forming within the light cluster and the lack of heat (due to not using incandescent lights) can mean this persists. A small amount is to be expected simply due to atmospheric conditions, but if the drain is blocked then water can build up eventually causing the unit to fail.

Heat pump

The Model Y is equipped with a heat pump. The Tesla design is quite elaborate using an octovalve system which has various routing options of fluids around the car to work in the most efficient mode. We're unconvinced on how beneficial the design really is in some circumstances as it takes heat from the battery which actually reduces the battery performance offsetting the benefits. But that aside, many cars are experiencing failures of the heat pump shortly after delivery. Whether this will remain a long term issue is yet to be determined but indications from cold weather climates is the current design struggles to cope, requires the car to be left for 5 mins while it resets or it just fails completely.

Warranty

Model Y cars come with 2 manufacturer warranties. One covers the battery and motor for 8 years and 100k or 120k mile warranty depending on battery size, whichever comes sooner. This covers the owner against failure or battery degradation although Tesla have written into the warranty that that battery losses due to software changes are allowed.

The second warranty is the general car warranty for everything else. This lasts for 4 years or 50k miles, which comes sooner. Few Model 3s will be out of warranty except based on mileage.

What would we buy used?

We feel the Long Range is the perfect balance of range, performance and comfort. The performance models move to bigger wheels which hurts the ride, and are not that much quicker on the move.

You can check the whole market and compare prices between models on our Inventory listings.