Cancel turn signal
Last updated 03-Oct-2021
Do you sometimes find yourself indicating and decide youw ant to cancel the turn signal, and when you do so you just end up indicating the opposite way? It's a feature of many cars with the automatic half press and flassh 3 times indicators. In many instances its a great feature, you tap, you have time to change lane and it cancels at the right time, but occassionaly you change your mind and then things start to go wrong.
What you need to do.
The solution is actually pretty simple. Rather than indicate in the opposite way to cancel the indicators, you need to indicate the same way. So if you had done a gentle tap up for three flashes to the right, you need to tap up again to cancel it early. Tapping down just causes the car to start indicating left.
And if you find yourself flipping from one extreme to the other, simply make sure the indicator stalk is in a neutral position and then wait, It will sort itself out.
For owners of the new Model S you don't seem to get the 3 flashes option. You can use lightly touch the indicator button and it will flash while your finger is there, and a full press will start to indicate until either the natural steering angles cancel it ie after making a turn, or until a second press of the same button.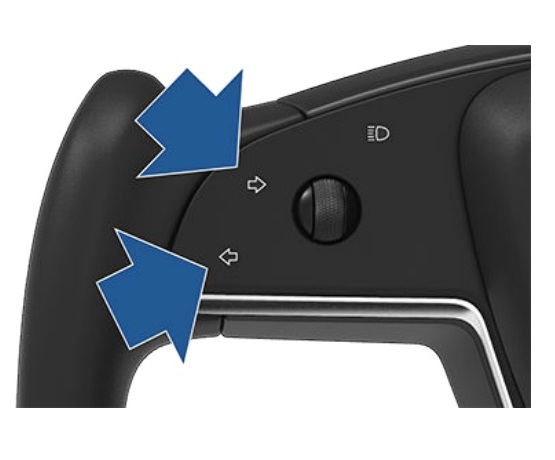 Other top tips