Sending a destination to a Tesla car
The Tesla sat nav has some limitations including not allowing waypoints (even though Musk has promised it about 3 times now) and as a result entering multiple stops for a journey can get a little tedious. It's also the case that sometimes where you want to go is already in your diary, or you've found it when looking at google maps and have to somehow tell the car. To help get that information to your car there are a couple of ways of ways to do so quickly and easily.
Both ways require the Tesla app to be installed on the phone and running on the background. Once this is done, the ability to send a destination is either just a few quick clicks on the phone, or a few clicks in the car.
From Google maps
The car has built in google maps but its often easier to locate somewhere on your mobile and you just want to send that location to the car. We are using google maps, but Apple maps works pretty much the same way as will Chrome if there is a share location on a web page.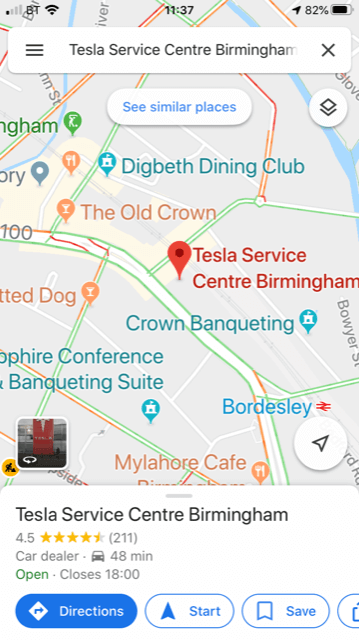 Locate the destination on your phone in google maps and click share location scrolling across from 'Directions' if 'Share' is not visible.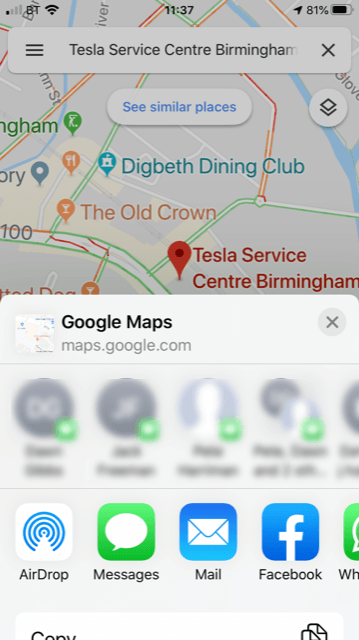 After clicking share scroll across the applications as 'Tesla' is unlikely to be initially visible.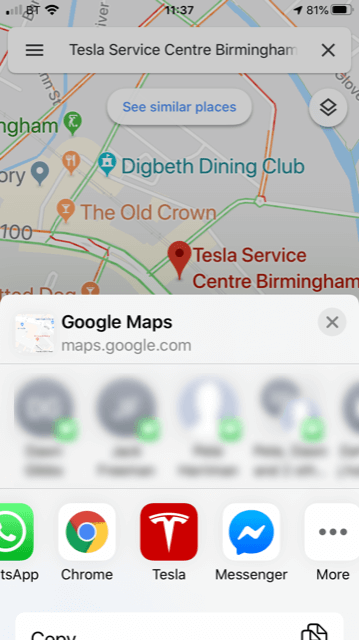 Then just click 'Tesla'. The display will say sending and the destination will on its way.
And that's all you need to do. When you next get in your Tesla, the destination you have sent will be already loaded into the sat nav
From your diary
When using your diary, its a little bit more difficult as you need to do more by way of configuration, but this is a one time activity. The destination also needs to be correctly entered in the phone diary system as the destination.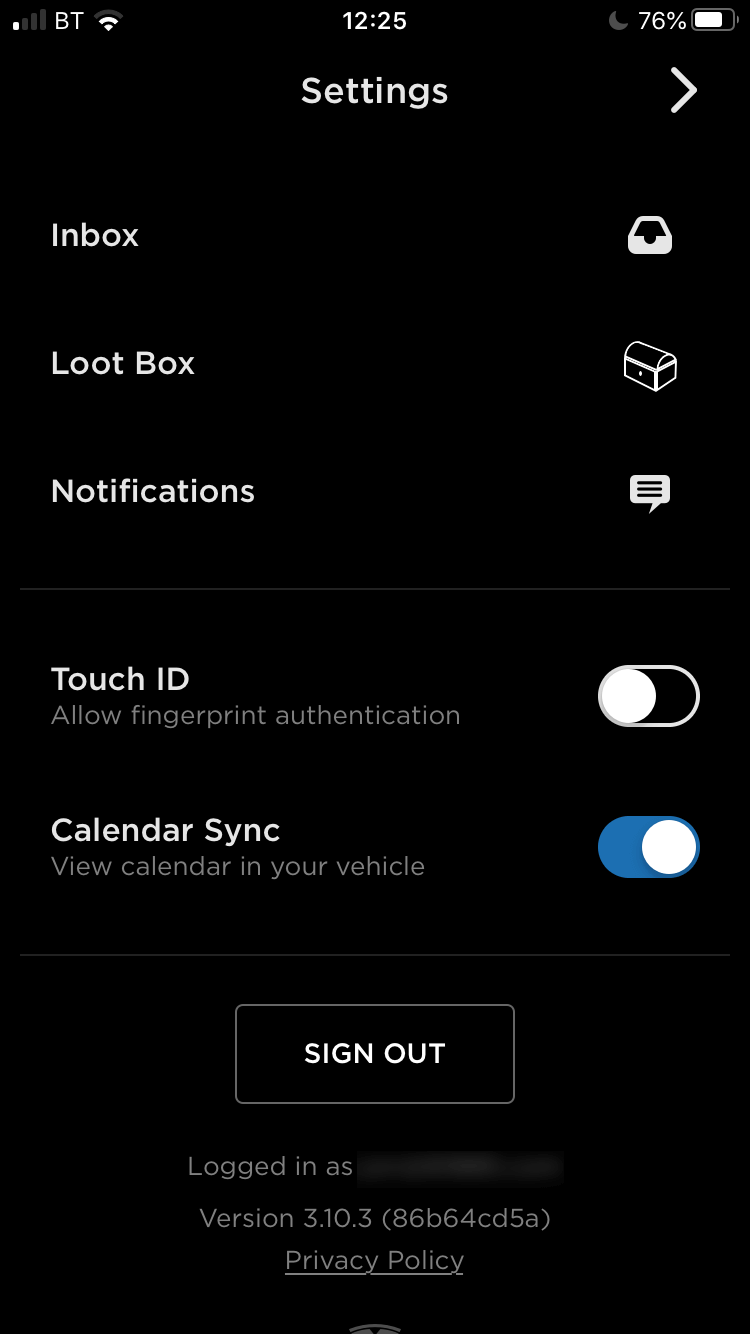 In the setting for the Tesla app, ensure the calender sync is turned on.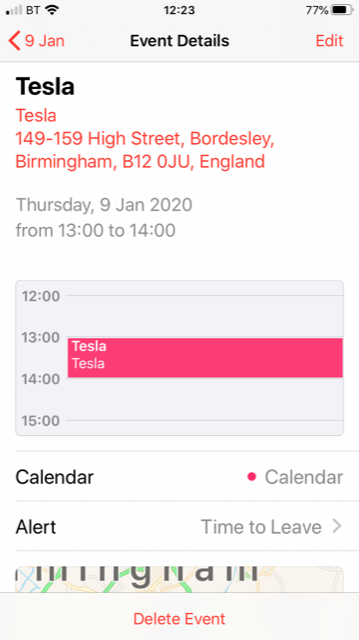 Calender entries need to be set up correctly with the destination set up. In some respects this is the same as locating the destination in google maps but with the benefit of being able to setup several destinations across a number of diary entries.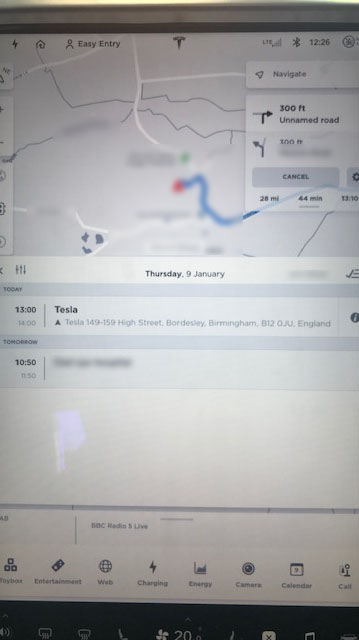 Once in the car, select the diary, and then select the diary entry for the car to use destination entered.
The diary approach is useful and Tesla are increasingly rolling out options such as navigating to the first destination in the diary for that day when you get into the car. We prefer a little more control than that but its still a great resource.
Other top tips