Do I have free unlimited supercharging on my Tesla?
Last updated 18-Oct-2021
Do I have free unlimited supercharging on my Tesla? This is a very common question as there are cars with unlimited supercharging, there are cars without, and there are cars that have it but will lose it if the car is sold, and there are even cars that had it indefinitely and now do not. Through this guide we try and explain how to find out, although if you're basing a purchasing decision on this information, ask Tesla to confirm.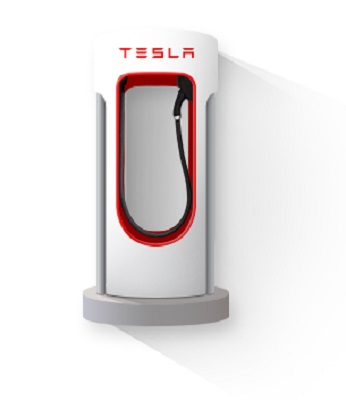 Supercharging configuration codes
All Tesla's have a sueprcharging configuration code which dictates what the supercharging state is. It will be one of:
SC01: The car has unlimited free supercharging enabled and this is transferable to the next owner via a private sale. This can only occur on cars registered before April 2017 but not all cars will have it.
SC04: The car has supercharging enabled but you pay for each charge. Any referral miles will give you a credit towards the supercharging cost.
SC05: The car has unlimited free supercharging currently enabled but this is not transferable to the next owner and the car will revert to SC04 following a sale. This can be on any car but is most common on cars from April 2017 and still registered to the first owner.
SC06: The car has time bound unlimited free supercharging. It's unknown whether this transfers to the next owner in the event of a sale.
How to find the configuration code
To find the configuration code you need access to MyTesla.
Log into MyTesla.
Select "Manage" for your car which will bring up a more detailed page.
From this page either right click on the car image and select "copy image address" or "open image in new tab" (depending on your browser you may have other options.
You should then be able to see the URL for the car which will look something like:

https://static-assets.tesla.com/v1/compositor/?model=m3&view=STUD_3QTR &size=1440&options=$APPB,$APBS, $DV4W,$IN3PB,$PPSW, $PRM31,$SC04,$TW01,$MDL3,$W38B, $MT310,$CPF0,$DRRH, $FM3U,$RSF1 &bkba_opt=1&crop=1450,600,250,300


From here you can see the Supercharging code, in the example above it is SC04.
How to find out if I don't have access to MyTesla
This scenario is only really applicable if you don't own the car, maybe you are looking at a car with the view to buying it. We will assume a change of ownership is therefore about to happen.
Because supercharging is not transferable except for a given set of specific conditions, to work out if a car will have transferable supercharging it is a little easier, which you do depends on where you are buying from.
If the car is being sold by Tesla then the Tesla listing will tell you. We go one step further and break down all the option codes on our inventory listing site so it may be worth finding the car on our site to find out whether the charging is transferable or not.
If you are looking at a car privately or from a dealer and do not have easy access to the option codes you can determine if the car has transferable charging by looking at the charging screen and follow the steps below:
If the car was first registered after April 2017, then supercharging will not be transferable. We are unaware of any car ever circumventing this basic check.
If the car was first registered by April 2017, press the charging icon on the top left of the screen it will bring up the charging display. In the bottom right hand corner you will find a display that shows recent supercharing activity.
If under 'Current Session' is says 'No Recent Supercharging' then the car should have transferable charging if registered before April 2017. If it says anything else, including $0.00, it does not have transferable free supercharging.
'No recent supercharging' and registered after April 2017 means it does NOT have transferable free supercharging.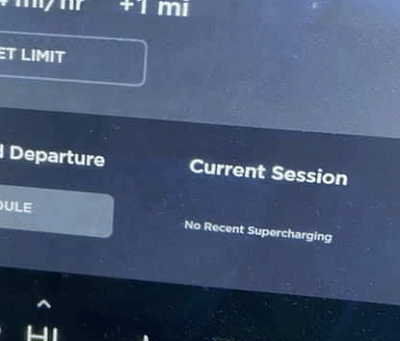 If buying from a dealer, we would always recommend you agree a condition of sale that the supercharging is transferable if the dealer is claiming it has. This is to cover the situation where they have bought the car from Tesla, Tesla have stripped supercharging but the car is still yet to be supercharged which would result in the "No recent supercharging" being displayed. Asking the dealer how they acquired the car is also worth doing. Cars bought directly from Tesla or via auction may have had supercharging stripped. A dealer will know how they acquired the car and should be willing to tell you.
If buying privately, we would suggest asking the seller to meet you at a supercharger if one is nearby and actually charging the car. This will also help confirm the no cost aspect and will also allow you to see how fast the car is charging.
Be wary of trade sales. Where a car has been returned to Tesla and Tesla have sold the car into trade either directly or via an auction, they are likely to remove free supercharging however it can take some time for this to be reflected. If buying from a dealer then ask where they sourced the car.
Other top tips