Tesla data decoder
Last updated 28-Jan-2023
This page takes a vin, access token or option code string and tries to work out as much information as it can. The token can be used to get your vin, from which we can reveal the factory where built, the build date, and possibly even some of the option codes. We also match it with similar cars to confirm the model and countries where the cars can be found. If you have option codes, we use our database to explain what each of these mean.
You can also find information about what options a car has from car itself using our guide finding out what options a Tesla has and for details on free supercharging see our article guide to whether you have free transferable supercharging.
The option code string is typically made up of a series of either 4 or 5 letter codes, sometimes preceeded by a $ sign.
e.g. AD15, AF00, APFB, APH4, AU3P, BC3B, BT42 or $APBS,$BC3R,$DV4W,$IPB1,$PPMR
An easy way to get your configuration string is via your Tesla account online. Log into your Tesla account and click on the "Manage" for the chosen car. This will take you to a page dedicated to that particular vehicle.
From here, right click on the image of your car and select "copy image address" which will look a little like

https://static-assets.tesla.com/v1/compositor/?model=m3&view=STUD_3QTR&size=1440&options=APPB,APBS,DV4W..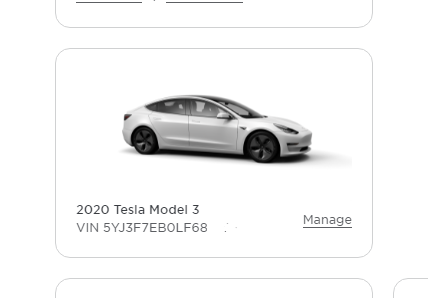 Alternatviely, if you are able to read html, look for the configuration code which follows "options=".
Copy these codes and drop then into the search box. This works for reservations as well as cars you have taken delivery of. We will convert each option code that we recognise, one of which is typically the supercharging status. Tesla change the layout of this regularly however the option code string is usually always embedded somewhere.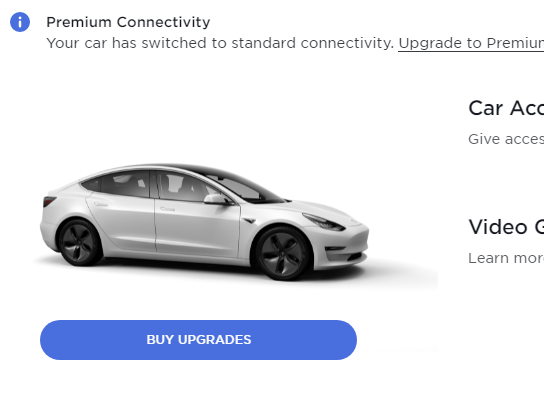 Alternatively you can enter you VIN number. This can be read from the windscreen of the car or from the bottom of the Tesla App on your phone. This will start 5YJ or LRW. It is important that you enter all the characters as the position of a character in the VIN makes a difference to what the character means, however if you want to wild card a character or retain some privacy, then replace one or more characters in the VIN, except the first 3, with "-".
e.g. 5YJ3F7EB0LF682---, in this case the last 3 digits have been set to - which is a block of 1000 cars.
Also note in general a O or 0 will be the digit zero.