Reset car and remove from your account
Last updated 02-Mar-2022
When you sell your car, you need to reset it to remove all your personal information and then remove it from your Tesla account so you are no longer responsible for supercharging costs and overstay fines. This quick guide talks you through how to do both of these things.
What you need to do
The first thing to do is reset the car to the factory settings. To do so you need to enter the service menu and select Factory Reset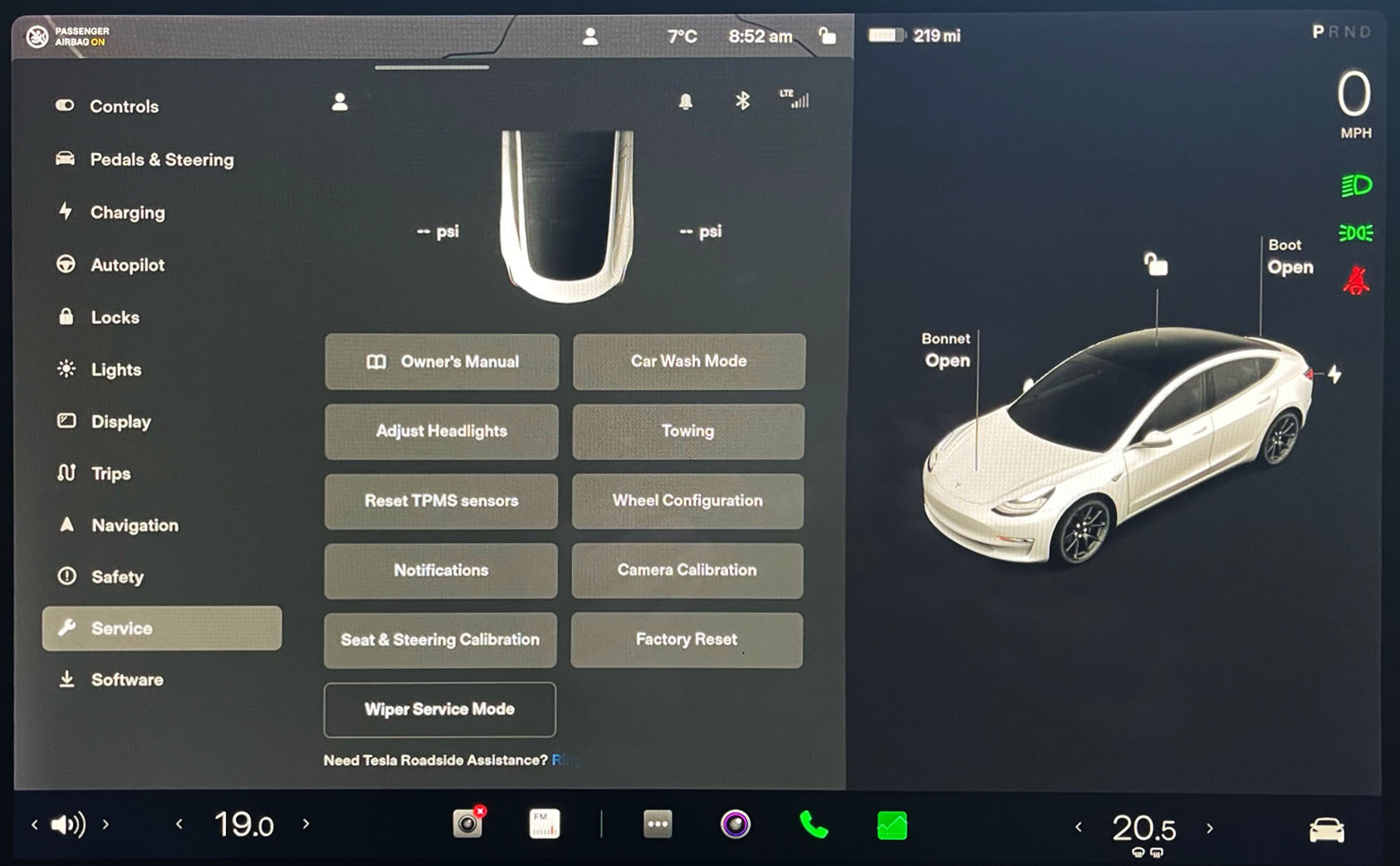 This will then prompt you to enter your Tesla details, and after a confirmation the car will be reset to the factory settings.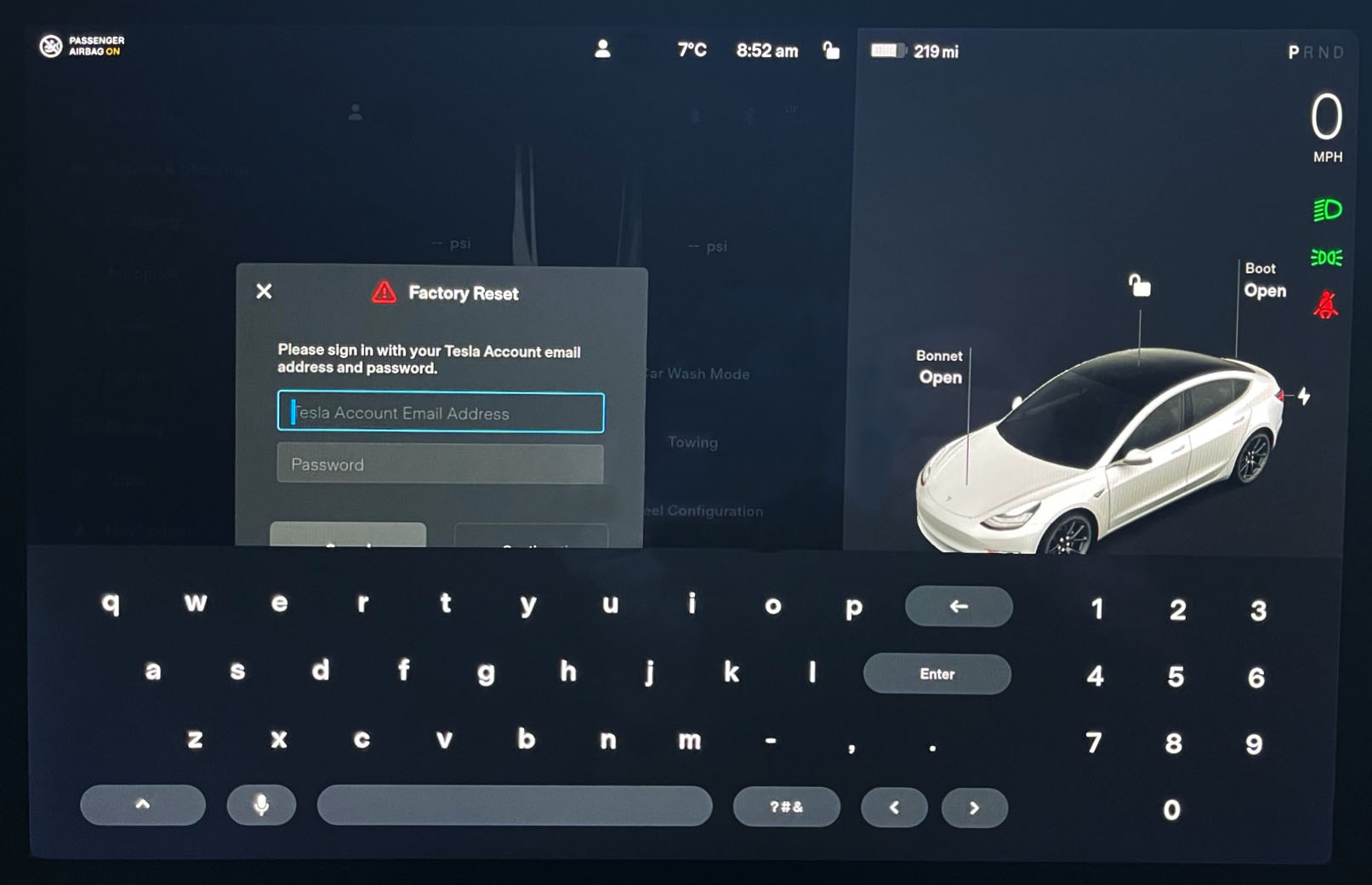 It is worth noting that a number of strange things may result. One of which is the satnav may think the car has been transported back tot he factory where it was made. This is fine and a quick drive will allow the GPS to locate where it really is in the world and correct the location. Tyre pressure sensors may also be out until the car is driven, and because the headlights may well perform an auto adjustment in some countries the reset is best done when the car is parked on a level surface.
Once the car has been reset, the car can be removed from your Tesla account. Only do this when the car is about to be left with the new owner or taken away by the company buying the car.
Log into your web based Tesla account and navigate to Manage Car. From this screen you should see the 'Remove Car' option. Press this and follow any instructions. This needs to be done from the master account to which the car is registered, not any accounts where the car has been granted access.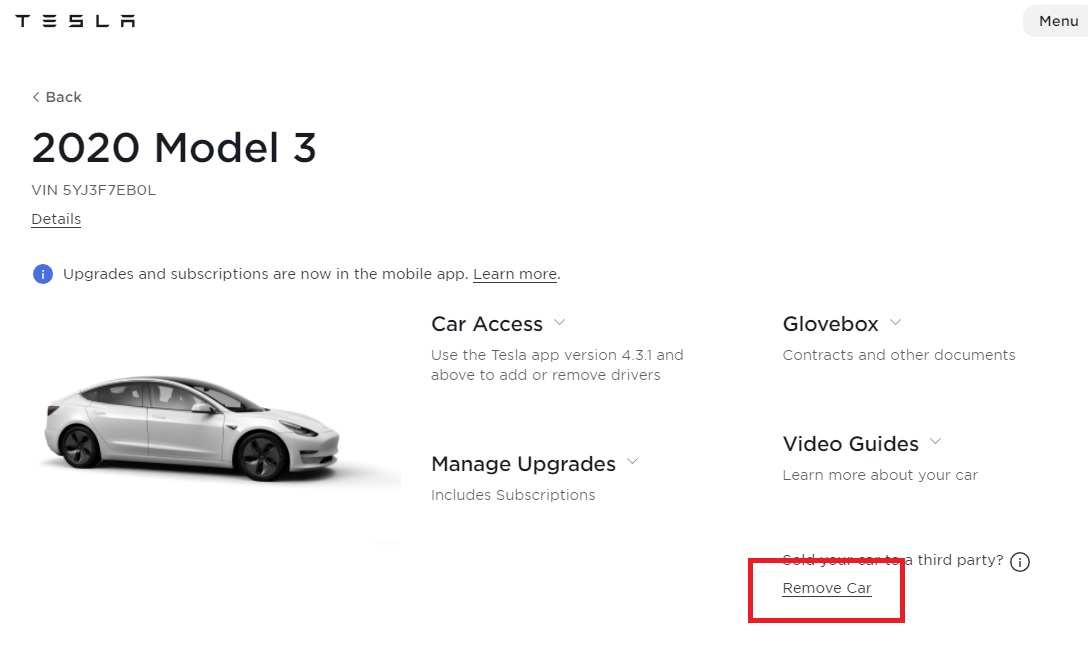 If the car has been added to other accounts then it should disappear from these automatically. Once done, the car will disappear from the Tesla app and the previous owner will have no ability to access the car.
Note: doing this will terminate phone keys etc and so ensure you have an altgernative way to access the car and drive it such as the key card or physical key.
Other top tips