Tesla 2023.20 Release Notes
Last updated 21-Sep-2023
This article covers Tesla 2023.20 Release notes including Extras, Text Size, Tire Service, Tire Service Mileage, User guides, Minor Fixes, Cabin Camera, Driving Visualization Improvements, FSD Beta v11.3.6, Full Self-Driving (Beta), Full Self-Driving (Beta) Suspension, New Legal Notice, Park Assist and generated by real cars. Tesla frequently issue a new software update release to the cars and while not every release includes new features, they do often include undocumented bug fixes. We list the release notes and allow you to search to see how feature areas have changed. We also list counties and car models where the particular feature has been seen.
For information on which versions are on specific models and years, see our Trending Tesla releases and statistics for more information.
Select the Release Family (which will include all sub versions) or enter the search term. You can also search for a version by entering its full number. If you wish to filter by country, use the 2 letter international code e.g. GB for Great Britain, US for United States or AU for Australia. Our results are now based on the release notes actually seen in cars and countries, it is possible we don't have a suitable match in your country although we current monitor cars in approx 50 counties, in which case look at the wider release notes for nearby countries.
Regional availability of 2023.20 by model

North America

MS

MX

M3

MY

Europe

MS

MX

M3

MY

RoW

-

-

M3

MY
A more detailed heat map and release statistics are available.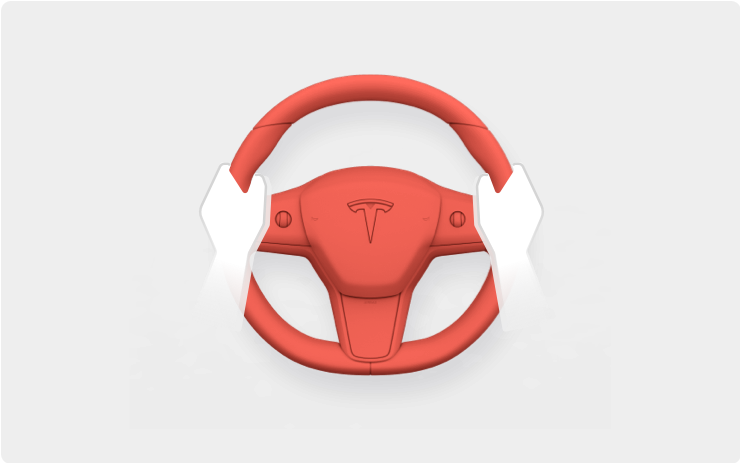 Cabin Camera
Autopilot Improvements
The cabin camera above your rearview mirror can now determine driver inattentiveness and provide you with audible alerts, to remind you to keep your eyes on the road when Autopilot is engaged. Camera images do not leave the vehicle itself, which means the system cannot save or transmit information unless you enable data sharing. To change your data settings, tap Controls > Software > Data Sharing on your car's touchscreen.
Seen in US
Seen on M3Y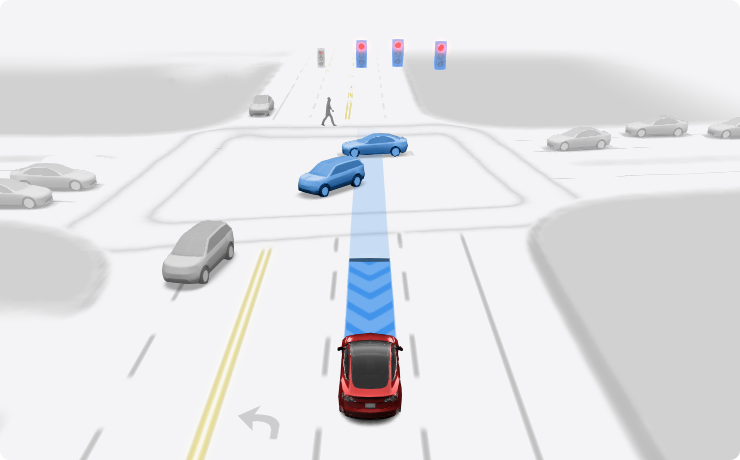 Driving Visualization Improvements
Autopilot Improvements
To view an expanded driving visualization when in drive with Full Self-Driving enabled, drag the light gray visualization bar to the right.
Seen in US
Seen on M3Y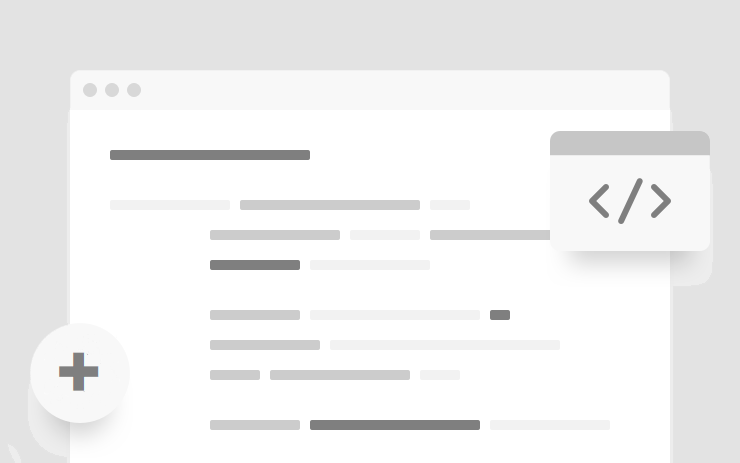 Extras
Release 2023.20 in general has been underwhelming in the official release notes, however there are a few undocumented features to mention
View all cameras via the service menu. You can only see one camera at a time, and be prepared for a shock as the first camera is the interior cabin camera if fitted, which can result up of a close up of you when the option is selected. Each camera can then be selected in turn.
The current trip meter has been slightly changed to show time since reset. It only works for the current journey.
The passenger side climate has always disappeared at times when there is nobody in the passenger seat. This is now more reliable and will turn off the passenger side aircon when nobody is present to save energy on cars where this is possible.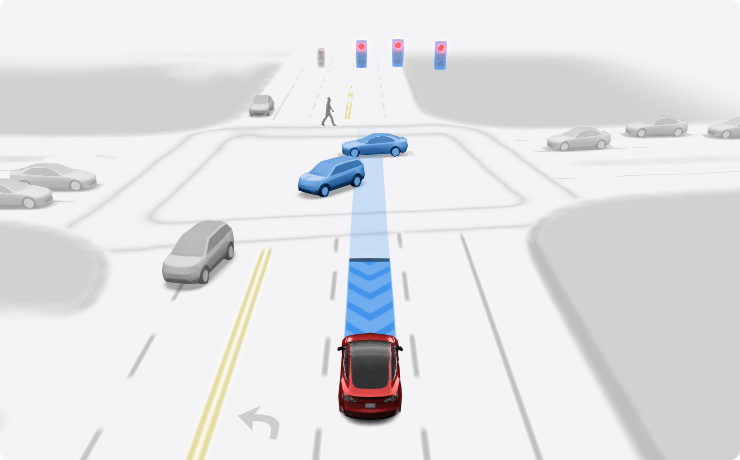 FSD Beta v11.3.6
Autopilot Improvements
- Enabled FSD Beta on highway. This unifies the vision and planning stack on and off-highway and replaces the legacy highway stack, which is over four years old. The legacy highway stack still relies on several single-camera and single-frame networks, and was setup to handle simple lane-specific maneuvers. FSD Beta's multi-camera video networks and next-gen planner, that allows for more complex agent interactions with less reliance on lanes, make way for adding more intelligent behaviors, smoother control and better decision making.
- Improved recall for close-by cut-in cases by 15%, particularly for large trucks and high-yaw rate scenarios, through an additional 30k auto-labeled clips mined from the fleet. Additionally, expanded and tuned dedicated speed control for cut-in objects.
- Improved the position of ego in wide lanes, by biasing in the direction of the upcoming turn to allow other cars to maneuver around ego.
- Improved handling during scenarios with high curvature or large trucks by offsetting in lane to maintain safe distances to other vehicles on the road and increase comfort.
- Improved behavior for path blockage lane changes in dense traffic. Ego will now maintain more headway in blocked lanes to hedge for possible gaps in dense traffic.
- Improved lane changes in dense traffic scenarios by allowing higher acceleration during the alignment phase. This results in more natural gap selection to overtake adjacent lane vehicles very close to ego.
- Made turns smoother by improving the detection consistency between lanes, lines and road edge predictions. This was accomplished by integrating the latest version of the lane-guidance module into the road edge and lines network.
- Improved accuracy for detecting other vehicles' moving semantics. Improved precision by 23% for cases where other vehicles transition to driving and reduced error by 12% for cases where Autopilot incorrectly detects its lead vehicle as parked. These were achieved by increasing video context in the network, adding more data of these scenarios, and increasing the loss penalty for control-relevant vehicles.
- Extended maximum trajectory optimization horizon, resulting in smoother control for high curvature roads and far away vehicles when driving at highway speeds.
- Improved driving behavior next to row of parked cars in narrow lanes, preferring to offset and staying within lane instead of unnecessarily lane changing away or slowing down.
- Improved back-to-back lane change maneuvers through better fusion between vision-based localization and coarse map lane counts.
- Added text blurbs in the user interface to communicate upcoming maneuvers that FSD Beta plans to make. Also improved the visualization of upcoming slowdowns along the vehicle's path. Chevrons render at varying opacity and speed to indicate the slowdown intensity, and a solid line appears at locations where the car will come to a stop.
- Improved the recall and precision of object detection, notably reducing the position error of semi-trucks by 10%, increasing the recall and precision of crossing vehicles over 100m away by 3% and 7%, respectively, and increasing the recall of motorbikes by 5%. This was accomplished by implementing additional quality checks in our two million video clip autolabeled dataset.
- Reduced false offsetting around objects in wide lanes and near intersections by improving object kinematics modeling in low speed scenarios.
- Adjusted position of Automatic Blind Spot Camera when FSD Beta is active to prioritize the Autopilot visualization. Drag the camera to save custom positions.
Seen in US
Seen on M3Y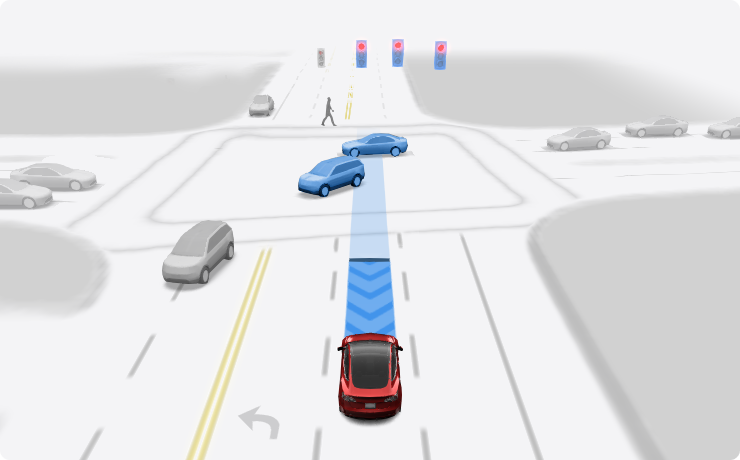 Full Self-Driving (Beta)
Autopilot Improvements
You can enable Full Self-Driving (Beta) by tapping 'Controls' > 'Autopilot' > 'Full Self-Driving (Beta)' and following the instructions.
Full Self-Driving is in early limited access Beta and must be used with additional caution. It may do the wrong thing at the worst time, so you must always keep your hands on the wheel and pay extra attention to the road. Do not become complacent. When Full Self-Driving is enabled your vehicle will make lane changes off highway, select forks to follow your navigation route, navigate around other vehicles and objects, and make left and right turns. Use Full Self-Driving in limited Beta only if you will pay constant attention to the road, and be prepared to act immediately, especially around blind corners, crossing intersections, and in narrow driving situations.
Your vehicle is running on Tesla Vision! Note that Tesla Vision also includes some temporary limitations, follow distance is limited to 2-7 and Autopilot top speed is 85 mph.
Seen in US
Seen on M3Y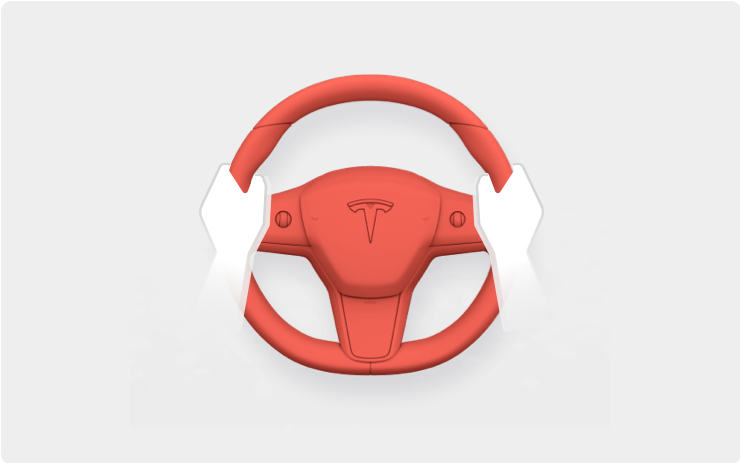 Full Self-Driving (Beta) Suspension
Autopilot Improvements
For maximum safety and accountability, use of Full Self-Driving (Beta) will be suspended if improper usage is detected. Improper usage is when you, or another driver of your vehicle, receive five 'Forced Autopilot Disengagements'. A disengagement is when the Autopilot system disengages for the remainder of a trip after the driver receives several audio and visual warnings for inattentiveness. Driver-initiated disengagements do not count as improper usage and are expected from the driver. Keep your hands on the wheel and remain attentive at all times. Use of any hand-held devices while using Autopilot is not allowed.
The FSD Beta feature can only be removed per this suspension method and it will be unavailable for approximately two weeks.
Seen in US
Seen on M3Y
New Legal Notice
As a potential sign that Tesla are now collecting information in the background for FSDb, a new legal notice has appeared in European cars:
Our Commitment to You
We do not sell your data to anyone for any purpose, period.
We use data to improve and create new safety and convenience features.
We apply precision anonymisation like blurring to external camera data
Unless there is a safety critical event, camera data is not linked to your VIN.
Allow Autopilot Analvtics & Improvements
We are working hard to improve safety features and make self-driving a reality for you. You can help Tesla in this effort by sharing data that will be used as part of fleet learning to continuously improve Autopilot.
This data is anonymous - it is not linked to your account or VIN, and includes for example: external camera data, trip data, map location and vehicle state data. For added protection, we apply privacy preserving methods such as precision blurring to the external camera data you share. [] Ask Each Drive
Include Start and End Drive Data
By default, Autopilot Analytics do not include the start and end of your drive. However, you can opt in to share it and help Tesla improve features like FSD Beta, smart summon and park assist - particularly in car parks and driveways. For your privacy, this data is not associated with your account or VIN.
Include Data When Parked
By default, Autopilot Analytics do not include data when you are parked. However, you can opt in to share it and help Tesla improve features like auto-present door upon approach, auto-shift out of Park and more. For your privacy, this data is not associated with your account or VIN.
Allow Cabin Camera Analytics
By default, cabin camera images and video are not shared with Tesla. However, you can opt in and share camera data to continuously improve the intelligence of safety and convenience features that rely on cabin camera like video calling, Autopilot, Automatic Emergency Braking (AEB) and others. We want to be very clear that to protect your privacy, cabin camera data will not be associated with your account or VIN. [] Ask Each Drive
Allow Road Segment Data Analytics
By default, road segment data is not shared with Tesla. However, you can opt in and share this data to continuously improve navigation features like real-time traffic, online routing, and other location services. Like other analytics, to protect your privacy, road segment data is not linked to your account or VIN. [] Ask Each Drive
Allow Charging Data Analytics
Help us identify new locations for future Superchargers and Destination Chargers by sharing charging data like time, location and charge status only while parked or plugged in to charge. This data will also be used to improve charging features and services. To protect your privacy, analytics are not linked to your account or VIN and you can update your sharing preferences at any time [] Ask Each Drive
You can change your data collection and sharing preferences at any time via the "Data Sharing" setting in Controls > Software.
For exceptions to data sharing settings and more information on how we protect your data, view Tesla's Privacy Notice at www.tesla.com/legal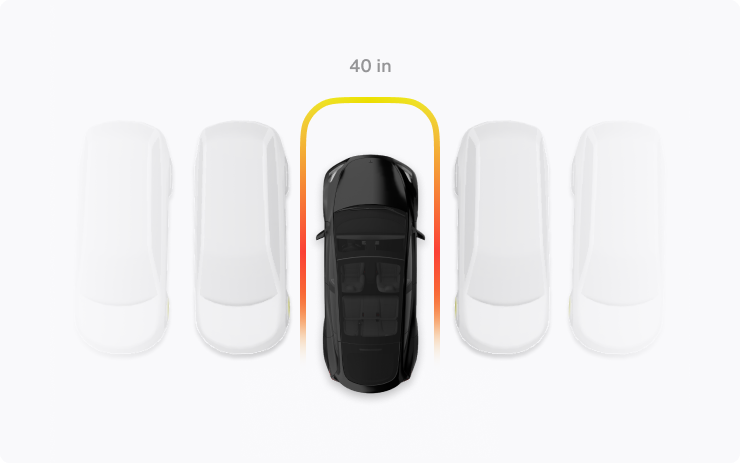 Park Assist
Autopilot Improvements
Tesla Vision Park Assist provides visual and audio alerts of surrounding objects. This feature uses the occupancy network to predict high-definition outlines of objects 360 degrees around the car.
Note: Tesla Vision Park Assist is for guidance purposes only and is not a substitute for an aware driver. Please be attentive and avoid obstacles as required.
Seen in CA CZ DE DK FI FR IL KR NO PL RO US
Seen on MSX2021+ M3Y Text Size
User Interface Improvements
Large text size feature is now available in all supported languages. To update your settings, go to Controls > Display > Text Size.
Seen in AE AT AU AX BE BG BR BY CA CH CZ DE DK ES FI FR GB GR HK HR HU IE IL IS IT JP KR LT LU LV MK MO MX MY NL NO NZ PL PR PS PT PY RO RU SE SG SI SK TH TR TW UA US
Seen on M3Y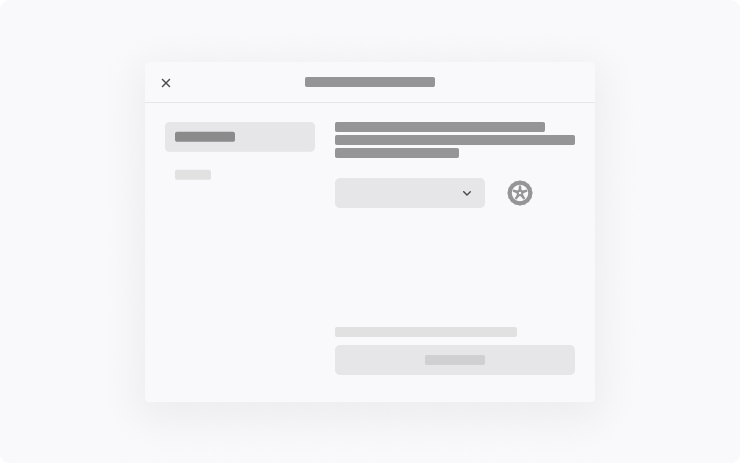 Tire Service
New Feature
Go to Controls > Service to see how many miles it's been since your last tire service. When you get your tires rotated, replaced, or swapped, tap 'Reset'.
You can also go to Controls > Service > Wheel and Tire > Tire to input your tire configuration. This tells your car to reset the learned tire settings to improve your driving experience.
Seen in AE BE CA CH CZ DE DK ES FI FR IL KR NL NO PL PR RO RU SE US
Seen on MSX2021+ Tire Service Mileage
New Feature
Go to Controls > Service to see how many miles it's been since your last tire service.
When you get your tires rotated, replaced, or swapped, tap 'Reset' to reset the counter.
Seen in AE AT AU AX BE BG BR BY CA CH CZ DE DK ES FI FR GB GR HK HR HU IE IL IS IT JP KR LT LU LV MK MO MX MY NL NO NZ PL PR PS PT PY RO RU SE SG SI SK TH TR TW UA US
Seen on M3Y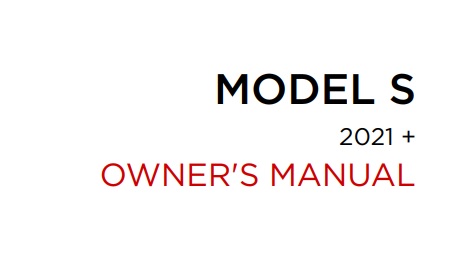 User guides
The Tesla Guides or Manuals have been updated for Release 2023.20. Changes noticed include:
A major rewrite of track mode, references to updates to the displays, and guidance on cars equipped with the Carbon brakes
A restructuring of the Autopilot instructions and guidance although primarily this now just lays things out in a more logical way.
An additional disclaimer on the Lightshow warning owners not to do this near roads or where it could be a distraction - a little ironic given thats what it's intended to do!
Reboot after an update
Lot's of people have random issues after a software install, many of them curing themselves after a reboot. As a general rule, we'd suggest always doing a scroll wheel reboot after a software update, simply press the two steering wheel scroll wheels until the screen turns off and then let go. The screen will come back within a minute or so, depending on hardware. It's certainly worth doing this is you notice any unusual behaviour, but prevention is better than cure. There's a second reset option which is to change the car configuration slightly, either the language, or wheel type. This also causes the car to do a soft reset and this has returned missing features such as Tidal. Our Guide to rebooting your Tesla provides more details.
How to get the latest Tesla Software Update?
In a word, you can't really force it yourself although you can help the car to download the update once it's been allocated to have an update. To do so, connect the car to WiFi, and maybe even consider a wireless hotspot when in use. Car's not connected to WiFi generally do not receive updates quickly.
If you visit the software screen and see the car hasn't checked for a few days, perform a scroll wheel reset. The car typically checks as soon as it reboots and we've had a software update immediately afterwards as a result.
You may find the car sticks at 50% for a while. We've seen reports that keeping the car awake will help speed past past this point as the car will try and sleep and halt the process. Even keeping the mobile phone app open may help to prevent the car sleeping.
Why do I not get some of the features or changes mentioned?
There are a number of reasons why a particular feature or change may not be included when your car upgrades. These include regional restrictions, hardware specific features, model specific updates and some changes are linked to software options purchased such as EAP or FSD. There are also times when software release notes are provided but only Tesla test engineers get the updates.
Not having a listed feature or update for a particular car is therefore quite normal. Some websites try to detail which cars get which features but this is often inaccurate, such as the blended braking update that came out with 2022.16 and the alternate routes option in 2022.28.
Against each release note we now list the car models and countries where a particular release note has been seen.
I thought I already had a listed feature?
Just as a feature may not land in every car, the feature may be mentioned in later releases when your car already has it. The release notes in the car are tuned to your car so, and while in general the car will only report a new feature once, that is not a rule that always holds true. Some websites say the feature is not available in your country whereas the reality is the feature has been there for some time
I'm on the FSD City Streets Beta
The FSD City Streets Beta is usually 2 to 3 releases behind the general software releases. This is normal.
Numbering convention
Release notes are numbered roughly using the a year.family.major.minor format. The year is self explanatory, the family release typically increments in 4's and is roughly the week of the year when the release family is launched, although these tend to slip over the course of the year. The major and minor release numbers of much debated, we personally believe these rarely contain new features not included in the family, and if there are differences it is linked to hardware specific versions.
When reviewing release notes, you may be interested in how a feature has evolved. To enable this we have also included a keyword search where you can search for a word or phrase and we will filter the results accordingly.