Tesla windscreen replacement guide for owners
We have put together a Tesla windscreen replacement guide for owners explaining what owners need to know when talking to the glass replacement companies and how to ensure autopilot calibration.
Windscreen resin injection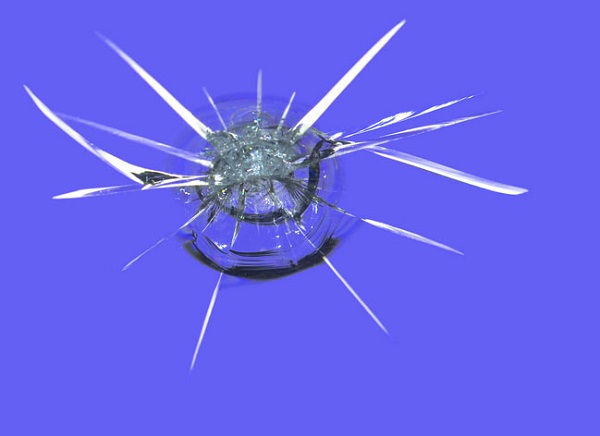 Tesla glass is really no different to other cars. Stone chips, sometimes called bullseyes, can typically be repaired with a resin injection. Each country has specific rules regarding where these occur and the type of repair, typically above a certain size and in the drivers line of sight they are not permitted.
As a rule of thumb, if the chip is under 10mm it can be filled, with the allowed size getting bigger if it is none within the drivers straight ahead field of view (top to bottom of the windscreen and about the width of the steering wheel). When you contact your local glass company they will typically walk you through the location and size to determine the appropriate course of action.
All glass repair/replacement companies can do this type of repair and many will establish the minimum viable repair before agreeing to a replacement glass, primarily because insurance companies who often pay for the repair demand this.
Windscreen replacement
If the glass is not repairable then a replacement screen is required. Again, a Tesla is not materially different to other car windscreens other than the size of the glass is often larger than most cars. Some makes of car do have different requirements, a BMW i8 windscreen for example is a specialist fitment due to it sitting on resin carbon fibre and the cheese wire removal often used would damage the structure of the car.
Most glass repair companies will allocate more than one fitter to replace the glass, they will determine the needs based on the vehicle. We believe 2 people are typically needed for MS and M3 and 4 people are required for MX due to its extended size
Windscreen replacement guide
We recommend following these steps:
Check your insurance for approved glass replacement companies and contact these. Insurance companies are often happy for you to do this directly and the glass replacement company can check your details and notify the insurance company on your behalf.
Measure the size of the crack and work out the location with respect to the drivers line of sight. This is important when establishing the type of fix that is required and its worth having this information to hand before the next few steps.
If you suspect a replacement screen may be required, make a not of the part number. This is written on the glass and will typically be a number like 1105965-00-D or 1028696-01-B. The glass varies between models due to whether there is a heated windscreen wiper area and the version of AP that the car may have installed. There are also variances for left and right hand drive cars and general model changes. Having the existing part number will reduce the chance of the fitters if required attending with the wrong glass.
Establish whether a replacement is required or whether a resin fix is suitable. If a resin fix is suitable then this can be easily arranged with no further work required on the car. They will use the size and position of the crack to determine what is required.
If a resin injection fix is suitable, this will be arranged and takes less than an hour. The windscreen is not removed.
If booking a replacement windscreen provide the part number to the glass replacement company. Some may not want it, but we have heard too many stories of the wrong glass arriving and the replacement aborted, the part number should help.
The glass replacement company will obtain the glass, almost always directly from Tesla and arrange fitment. This is no different to almost every other car on the market, there is nothing particularly unusual about Tesla, many cars also have cameras and attachments to the windscreen. Tesla do however have exceptionally large windscreens and may require more than one person to fit the glass. Do not think Tesla will do a better job, they nearly always subcontract glass fitment out to 3d parties who do it all the time.
Once the screen is fitted, the cameras or more generically known as the Advanced Driver Assistance Systems (ADAS), may need calibrating. Depending on the glass repair company they may be able to do this themselves, or recommend you getting Tesla to do this, the costs of which should be part of the glass replacement cost. If your insurance company is paying for the glass replacement then they should pay for this, and some glass repair companies will pay Tesla directly as part of this step.
A short drive will typically inform you whether the system is functioning correctly or whether calibration is required, be careful however when first turning on any AP functions as unpredictable results may result if it is not calibrated correctly. More cautious owners may decide to get it done regardless and the glass companies will certainly push you towards this as it mitigates their risk by advising your forcefully, as does the Tesla user manual. The argument is that the pitch angle may not be correct and this can not self calibrate and they want to avoid subsequent issues caused by the system not being correctly calibrated.
Most Teslas now come with a minimum of AP which has features that enable the test of the cameras. Some cars however do not have any activated autopilot features such as TACC or lane. Do not assume it does not matter if you do not use AP as the cameras are still used for the passive safety systems. If you feel unable to determine if the system is calibrated, get it checked.