Tesla windscreen replacement guide for owners
We have put together a Tesla windscreen replacement guide for owners explaining what owners need to know when talking to the glass replacement companies and how to ensure autopilot calibration.
Windscreen resin injection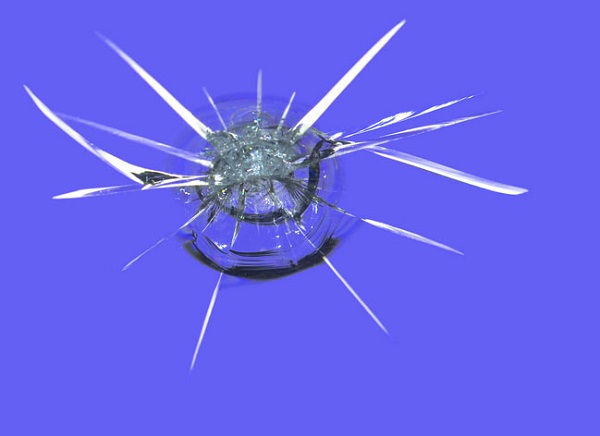 Tesla glass is really no different to other cars. Stone chips, sometimes called bullseyes, can typically be repaired with a resin injection. Each country has specific rules regarding where these occur and the type of repair, typically above a certain size and in the drivers line of sight they are not permitted.
All glass repair/replacement companies can do this type of repair and many will establish the minimum viable repair before agreeing to a replacement glass, primarily because insurance companies who often pay for the repair demand this.
Windscreen replacement
If the glass is not repairable then a replacement screen is required. Again, a Tesla is not materially different to other car windscreens other than the size of the glass is often larger than most cars. Some makes of car do have different requirements, a BMW i8 windscreen for example is a specialist fitment due to it sitting on resin carbon fibre and the cheese wire removal often used would damage the structure of the car.
Most glass repair companies will allocate more than one fitter to replace the glass, they will determine the needs based on the vehicle. We believe 2 people are typically needed for MS and M3 and 4 people are required for MX due to its extended size
Windscreen replacement guide
We recommend following these steps:
Check your insurance for approved glass replacement companies and contact these. Insurance companies are often happy for you to do this directly and the glass replacement company can check your details and notify the insurance company on your behalf.
Establish whether a replacement is required or whether a resin fix is suitable. If a resin fix is suitable then this can be easily arranged with no further work required on the car
Assuming a replacement screen, make a note of the part number from the windscreen. This will be written on the screen in small writing. Tesla have made sveral different screens over the years, and the design alters depending on cold weather pack fitment, the version of autopilot etc.
When booking the replacement provide the part number to the glass replacement company. Some may not want it, but we have heard too many stories of the wrong glass arriving and the replacement aborted, the part number should help
The glass replacement company will obtain the glass, almost always directly from Tesla and arrange fitment. This is no different to almost every other car on the market, there is nothing particularly unusual about Tesla, many cars also have cameras and attachments to the windscreen.
Once complete the cameras, or more widely known as the Advanced Driver Assistance Systems, or ADAS, systems need checking or possible calibrating. Depending on the glass repair company they may be able to do this themselves, or recommend you getting Telsa to do this, the costs of which should be part of the glass replacement cost. If your insurance company is paying for the glass replacement then they should pay for this, and some glass repair companies will pay Tesla directly as part of this step.
Whether this last step is needed is largely driver discretion. A short drive will typically inform you whether the system is functioning correctly, however for the cautious then it should be done.