Tesla Info: Do I have free supercharging?
Do I have free unlimited supercharging on my Tesla? This is a very common question as there are cars with unlimited supercharging, there are cars without, and there are cars that have it but will lose it if the car is sold, and there are even cars that had it indefinitely and now do not. Through this guide we try and explain how to find out, although if you're basing a purchasing decision on this information, ask Tesla to confirm.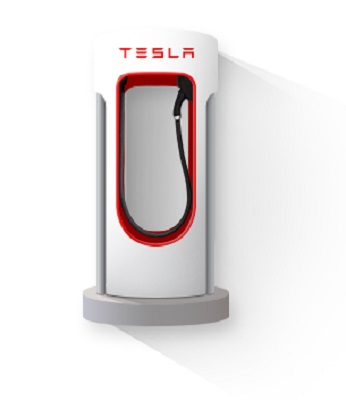 History of Free supercharging.
Supercharging, free supercharging, unlimited free supercharging, transferable free supercharging, lifetime unlimited free supercharging are all terms get used in this area so we'll quickly walk through thehistory.
Supercharging has always been a thing and other than the very earliest cars with the smallest battery, it was included in the car. Some of these very early cars had to pay to have supercharging enabled. but there are only a handful of cars that have not had supercharging enabled so we'll assume all cars can supercharge.
Supercharging when introduced was free. This gave the car owners the ability to charge those cars for nothing on any supercharger. There was no fair use policy and while Tesla did state the purpose of supercharging was to enable long distance travel, it did not prohibit the use of superchargers in any way.
In late 2016 Tesla decided that giving away unlimited free supercharging was not a sustainable action and decided that after a certain date in the future it would be replaced with paid for supercharging with a nominal 400kwh included amount. The rules for the cut over were slightly complex as the car needed to be ordered in 2016, and delivered by the end of March, but then the dates moved around a bit and got extended so there's no simple answer, but roughly speaking cars registered before April 2017 will have it although its also possible cars just before or after this might be different, both with and without.
This went down badly and Tesla updated the referral system to give buyers who used a referral code unlimited supercharging, but then made a hash of the wording. To cut a long story short, while the referral scheme awarded buyers unlimited supercharging, it would only be for the life of their ownership of the car, and despite many reading the wording differently, it did not entitle the buyers unlimited supercharging for the buyers lifetime, or give buyers the right to have unlimited charging applied to any future purchase, only to purchases where the referral scheme gave unlimited free supercharging, like any other buyer.
You will find people quoting various dates and timelines because Tesla did not put a time expiry on the referral offer when they introduced it and so a number of people inferred they could have unlimited free supercharging for their lifetime. The wording was ambiguous and when Tesla did clarify the situation it became linked to when Tesla were offering charging through the scheme, although subsequently the MS and MX have been offered it without a referral.
As a jesture of goodwill they also retrospectively applied this to cars delivered between the old cut off and the referral scheme starting to gift charging to avoid bad feelings. They don't seem have learnt as they take it away and reintroduce at will now, but they did the right thing back then..
This ran for a couple of years and then changed again over the years including removing the ablity to get unlimited charging, having different schemes on the M3 to the MS and MX, to drop the 400kwh anual allowance if the car did not have unlimited supercharging, and so on.
For clarity, any car with unlimited supercharging delivered after that very original unlimited supercharging scheme, ie since referrals for supercharging started, were limited to the first owner only.
Tesla have now removed the 400kwh allowance on cars without free supercharging and have adopted a referral scheme where 1000 free supercharging miles are awared, this has beem 4000 miles at one point, and these miles need to be used within a time window. For the purposes of this, we're going to ignore this as its largely just a credit to your paid supercharging account.
Just when you thought you understood it, when Tesla have an early car with unlimited transferable supercharging returned to them, either by part exchange etc, and they retail the car, they are removing the unlimited supercharging. As a result, something like a 2016 car has always been a safe bet to having unlimited supercharging may no longer have it.
If you're a little confused and bemused by all this then you are not the only ones. A relatively simple thing has become very complex with multiple permutations and with changing dates, but it boils down to some quite simple basics on a given car, indicated by the option code:
SC00: The car has supercharging enabled but you pay for it.
SC01: The car has unlimited free supercharging enabled and this is transferable to the next owner
SC05: The car has unlimited free supercharging enabled but this is not transferable to the next owner
So which option does my car have?
There are a number of wayys. The first is to ask Tesla which is not particularly practical at the moment with service centres not having a phone line. The other options include a combination of using the cars options/configuration codes, looking at the cars charging screen and knowing when the car was first registered. It is almost certain that any car registered after March 2017 will not have transferable charging, although it may have unlimited charging for the current owner.
Reading the cars option codes
Generally the safest way to tell is to get access to the Tesla option codes for the car. To do this you either need access to the MyTesla account details for the account the car is listed under. This is fine if its your car or if you were buying as part of a private sale, but impractical if you were buying from a dealer.
You can use our Car information facility to find out what that specific car has from this information, worthwhile if buying as it expands out all the option codes.
If the car is being sold by Tesla then the Tesla listing will tell you, although we go one step further and break down the option codes on our inventory listing site.
Reading the charging display
This method is not sufficient to 100% determine if the car has transferable supercharging without other information. The approach may still be useful if you are looking at a used car, especially pre March 2017 cars that originally had unlimited free supercharging but where it may have been revoked. To use this method gain access to the car and have the key nearby so the main screen starts up.
If you press the charging icon on the top left of the screen it will bring up the charging display. In the bottom right hand corner you will find a display that says something along the lines of current session or paid charging.
We understand that if the display says "Current Session" and beneath that "No Recent Supercharging, the car has unlimited free charging. If the car was first registered before March 2017, then this charging should be transferable to the new owner. A pre March 2017 registered car that has been sold by Tesla and had the free supercharging removed should not say "No recent supercharging". If this is crucial to your purchasing decision then we reiterate that the only way to be 100% certain is to validate with Tesla.
If it says "Current Session" and beneath that details for a charging session, even if priced at zero, we believe this car does not have unlimited and transferable free supercharging.
As yet another twist, even if the car has paid for supercharging, the current referral scheme will reward you with an amount of free supercharging for each referral you make so the car may appear to be costing nothing to charge. but in practice this a transient situation.