Keep the music playing
Last updated 03-Oct-2021
Do you want to keep the music playing when you're not in the car? Maybe you've wound the windows down, sitting near the car to enjoy a picnic, or maybe you're out camping? Ordinarily when you hope out your Tesla and close the doors, the music will stop. Well you can with our tip to keep the music playing.
What you need to do.
Simply head for the heating controls and put the car into camp mode. This will keep the music playing but it will also keep the heating system on. While this might be great for when you get back in, this does use energy so set the heating controls appropriately. The aircon temperature set to Low with the windows open on a hot sunny day is not goign to work.
Plan B, which has much the ame implications, is to leave a heavy weight on the drivers seat.
But whatever you do, don't leave all your key fobs, phones and key cards in the car, you don't want to get locked out although its less of a problem if you leave the windows open.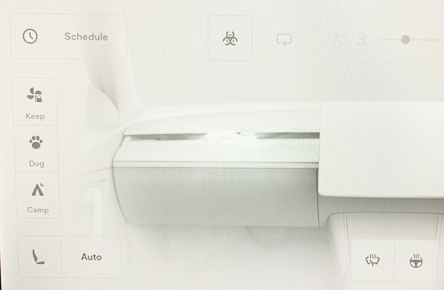 Other top tips