2013 Tesla MS P85 in US listed at $28,950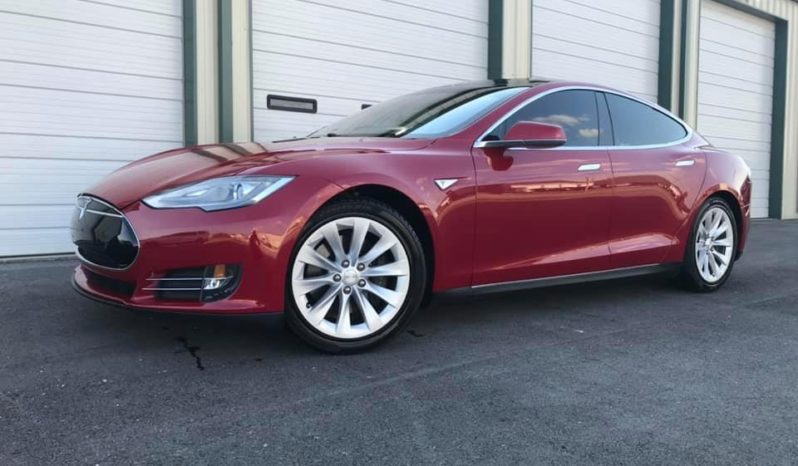 Model
:
2013 MS P85
Sale type
:
Used
Price
:
$28,950
Market Avg
:
$35,415
Cheap by
:
$6,465
Odometer
:
97,000
Number similar
:
28
Location
:
Carthage Missouri
First seen
:
23-Apr-2021
Last checked
:
25-Jun-2021
Colour
:
Red Multi-Coat
Interior
:
All Black
Wheels
:
19" Slipstream (Silver)
Autopilot
:
N
Seats
:
Note:
:
Please validate above features with the seller
Description
Premium Connectivity Free Unlimited Supercharging Smart Air Suspension Solid Body Color Roof
2013 Model S P85 for sale, one of the original Performance Model S vehicles, with 97k miles and ready for more! Car has: Free lifetime Supercharging Lifetime Premium Conectivity 21" Turbine summer wheels 19" Slipstream winter wheels There is nothing wrong with this car, drives great, with great acceleration that will set you in your seat and put a smile on your face! 80% charge gets 200 miles. Clean title. No Autopilot (Not Capable) on 0 (HW0) Drake Smyth in Carthage Missouri
Free unlimited supercharging:
Please check our
Tesla free supercharging guide
as we believe the seller may be claiming the car has this option but in certain circumstances it is not transferable.
Price history
This car history including previous sellers where known
Market comparison
Current market of 2013 MS P85 and the adjacent years as a comparison
Time in market
When similar cars were first advertised
Market History
Market average for 2013 MS P85 over time
| | | |
| --- | --- | --- |
| | | This site uses cookies to deliver our services and to show you relevant ads. By using our site, you acknowledge that you have read and understand our Privacy and Cookie Policy. Your use of the tesla-info website is subject to these policies and terms. All data is provided on a reasonable endeavours basis but errors and omissions may exist. No data should be relied upon as being accurate and additional checks should be made if the information is material to any purchase or use of the car. We provide product listings on Amazon for which we will receive a small commission if you chose to buy. |
Time since last check is 101 mins