2014 Tesla MS 85 in US listed at $ Sold
Details are as last scanned. Specification including supercharging and Autopilot may have changed since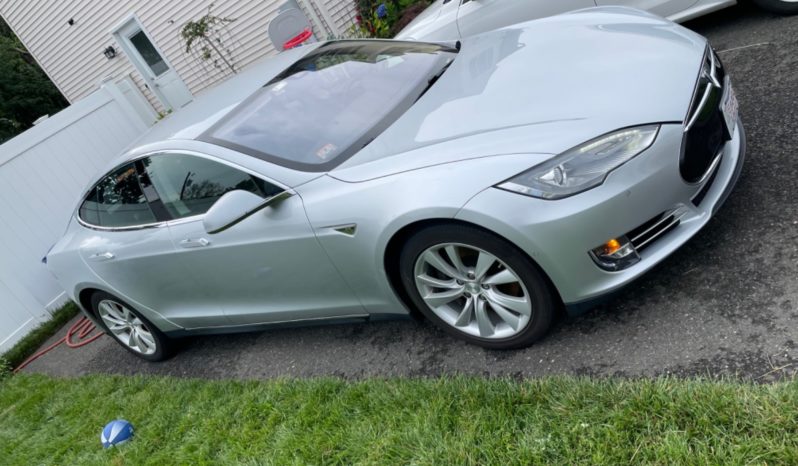 Advertiser
:
FindMyElectric
First listed
:
06-Sep-2021
Last checked
:
17-Sep-2021
Note:
:
Please validate spec with the seller
Description
Premium Connectivity Free Unlimited Supercharging Hi-Power Charger (Faster) Solid Body Color Roof Tech Package
2014 Model S 85 (December 2014 build) Autopilot 1 Silver metallic paint Body color roof 19" Silver cyclone wheels (does have some curb rash) Black leather seats Piano black decor Free unlimited supercharging Free premium unlimited connectivity Currently 104, 755 miles. It is my daily driver, but I have a short commute to work so there will not be a significant mileage increase anytime soon. I did not upgrade to the LTE, so it only has 3G still. However, the recall for the eMMC was performed. At 90% charge the vehicle has a range of 221 miles. According to the Tesla app, if it were to be charged to 100% it would be 245 miles. There are few hardly noticeable scratches on the vehicle, but nothing significant. For service: several of the door handles were replaced. The 12v battery was replaced. I do have the other service records available through the Tesla app if needed. Asking $34, 000 OBO. I am located in Western Massachusetts. If there are any questions, please let me know. I only have pictures of the outside of the car right now, and will post pictures from the inside after this weekend. Autopilot (Tech Package) on 1.0 (HW1) Private party in Ludlow MA
Free unlimited supercharging:
Please check our
Tesla free supercharging guide
as we believe the seller may be claiming the car has this option but in certain circumstances it is not transferable.
Price history
This car history including previous sellers where known
Market comparison
Current market of 2014 MS 85 and the adjacent years as a comparison
Time in market
When similar cars were first advertised
Market History
Market average for 2014 MS 85 over time
Time since last check is 13697 mins
By using our site, you acknowledge that you have read and understand our Privacy and Cookie Policy. Your use of the tesla-info website is subject to these policies and terms. All data is provided on a reasonable endeavours basis but errors and omissions may exist. No data should be relied upon as being accurate and additional checks should be made if the information is material to any purchase or use of the car. We provide product listings on Amazon for which we will receive a small commission if you chose to buy.
&nbsp